Coldwell Banker Realty is one of the nation's largest real estate brokerages, operating in more than 50 markets across the United States. Powered by a network of more than 52,200 independent real estate agents and over 700 offices, Coldwell Banker Realty is owned by Realogy Brokerage Group LLC, which operates all company-owned real estate brokerage offices. Coldwell Banker Realty defines itself by its Core 4 principles, designed to help affiliated agents live exceptional lives — Production Power, Coaching to Confidence, Wealth Builder and a Culture of Awesomeness.
Coldwell Banker Realty Leadership Team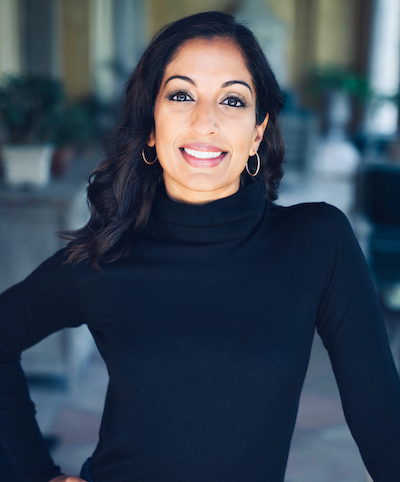 Kamini Rangappan Lane
President and Chief Executive Officer
Coldwell Banker Realty
Kamini Rangappan Lane serves as President and Chief Executive Officer of Coldwell Banker Realty. Prior to stepping into this role, Lane served as President of Brokerage for Sotheby's International Realty, responsible for leading sales across the brand's company-owned brokerages. In that role, she led 51 offices located in key luxury markets that support more than 2,300 affiliated agents responsible for $27.1B in annual sales volume in 2021. She played a key role in developing national strategic plans to maintain and grow the brand's strong luxury presence, working to establish and lead a strategy for local market positioning and long-term growth, driving accountability in the areas of recruitment, retention, and profit.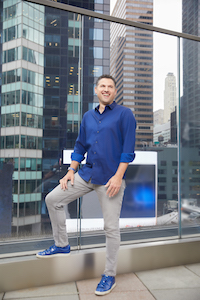 David C. Marine
Chief Marketing Officer
COLDWELL BANKER
As the Chief Marketing Officer for Coldwell Banker, David does more than just market the longest running real estate brand in the industry. With over twenty years of branding, media, and social marketing experience, he's obsessed with telling the story of the brand in ways that can't be ignored.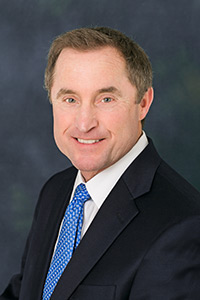 Greg Macres
REGIONAL EXECUTIVE VICE PRESIDENT, WESTERN REGION
COLDWELL BANKER REALTY
As Regional Executive Vice President in the Western Region, veteran real estate leader Greg Macres oversees the sales operations of more than 150 Coldwell Banker Realty offices in California, Arizona, Colorado, Utah and Hawaii. Macres' region is served by more than 12,000 independent sales associates.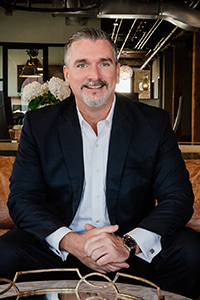 Greg Rand
EXECUTIVE VICE PRESIDENT
COLDWELL BANKER REALTY
Greg Rand, a prominent real estate leader in the industry, was appointed as Regional Executive Vice President of Coldwell Banker Realty's Central Region in May 2021. In this role, he oversees the sales and operations of the Coldwell Banker Realty branded companies in Chicagoland, Minnesota, St. Louis, and Texas. The companies in the Central Region, with approximately 105 offices and more than 8,700 affiliated sales professionals, represented more than $24 billion in sales volume in 2020.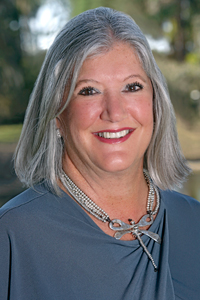 Kate Rossi
REGIONAL EXECUTIVE VICE PRESIDENT, EASTERN REGION
COLDWELL BANKER REALTY
Kate Rossi, a seasoned real estate leader, is the Regional Executive Vice President of Coldwell Banker Realty's Eastern Region, covering the sales operations of New England, Connecticut, Westchester County, NY, Atlanta, Pittsburgh, the Carolinas, Florida and Texas, an area that boasts nearly 18,500 independent sales associates.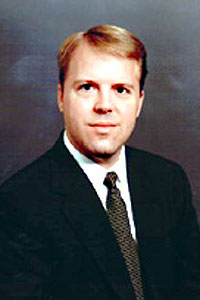 Ken Hoffert
SENIOR VICE PRESIDENT
GENERAL COUNSEL
COLDWELL BANKER REALTY
Ken Hoffert serves as the Senior Vice President and General Counsel for Realogy Brokerage Group LLC. In this role, he is responsible for all legal matters affecting Coldwell Banker Realty. Hoffert manages a legal department that provides counsel to Coldwell Banker Realty's corporate executives as well the management of the local companies across the nation.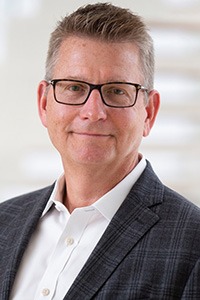 Peter j. Sobeck
CHIEF RECRUITING OFFICER
COLDWELL BANKER REALTY
Peter j. Sobeck (the lowercase "j" is a family trademark) was appointed to the role of Chief Recruiting Officer in September 2016. A major focus of Coldwell Banker Realty's growth strategy is to expand its independent sales associate base as well as increase the productivity of its existing sales associates.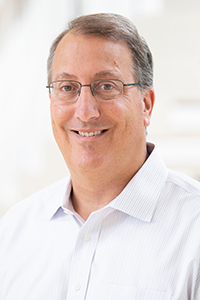 Thomas N. Rispoli Jr.
CHIEF FINANCIAL OFFICER
COLDWELL BANKER
Thomas N. Rispoli Jr. was named Senior Vice President and Chief Financial Officer of Coldwell Banker in April 2018. In this capacity, he has oversight responsibility for designing and implementing Coldwell Banker's financial strategies and aligning business objectives with financial initiatives that will support Coldwell Banker's agent-focused growth strategies and generate operating leverage.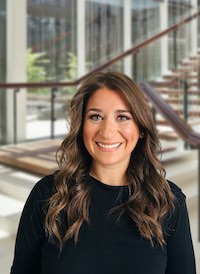 Lindsay Listanski
NATIONAL VICE PRESIDENT, FIELD MARKETING STRATEGIES
COLDWELL BANKER
Lindsay is the National Vice President, Field Marketing for Coldwell Banker Realty. Since joining the brand in 2011, she has been a driving force for the company's marketing, media, public relations, and communications strategies.