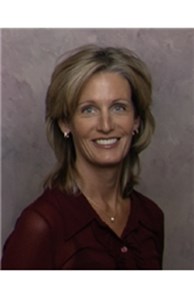 Sales Associate
Email
Phone

Market ChandlerOffice

1045 W Queen Creek Rd, Chandler, AZ 85248
More about Cynthia Morisch
Education and Training

I've been involved in real estate most of my life.  My family was in the home building and land development industry in Northern California dating back to the early 1950's.  I became a Licensed Realtor in Northern California in 1992 working at Coldwell Banker in the Los Gatos-Saratoga/South Bay area for 12 years. .  After living there my entire life I left Silicon Valley for Arizona in 2004 .  I became a licensed  Realtor in Arizona and started working at Coldwell Banker in Chandler later that year where I remain today.
Business Philosophy

Hello,
I've been a fulltime realtor for more than 23 years. The first 12 years I was with Coldwell Banker in the San Francisco Bay Area. I currently hold both an Arizona and a California Real Estate License. I handle all phases of each transaction personally with confident skills and attention to organization and detail. Over the years I have developed strong negotiating skills and have had many "interesting and unusual" situations. I'm always available by phone or email and respond quickly. My goal is to make sure your transaction is as simple as possible and that all questions and concerns are discussed and clarified. My extensive background in the residential building business gives me invaluable information and insight that can benefit my clients greatly.
I am dedicated to a positive experience so that you will consider me to be your "Realtor" and the only one to call. I let my clients know how much I appreciate their confidence in me. Your home is usually your largest financial investment and when representing clients I keep that in mind. I am easily accessible by phone or email and concentrate on personalized service. My goal for my clients is to have a stress free transaction and a positive experience.
I look forward to speaking with you.
Areas of Expertise

My job allows me to work with so many interesting people, from the first time homebuyer to the experienced investor. I love my job and the fascinating people from all over the world that I get a chance to meet. Each client brings new challenges and rewards. I have experience with all types of Real Estate, from land locked raw land to multimillion dollar villas. I still find the same enthusiasm that I first had when I started in the business 23 years ago.
Personal Background

I am currently a licensed Realtor in Arizona and California.  I own both residential and commercial property in both states, thus giving me personal as well as professional knowledge to share with my clients. I've worked and lived in the Chandler area for more than 12 years.  My husband is a Building Contractor who holds licenses in both California and Arizona.  Our combined knowledge is extremely helpful in both of our businesses. When time allows we love to travel to see our grandchildren on both the west and east coast. We love Arizona!
Communities I Serve
My office is in Chandler, Arizona. I work all over the Phoenix Metro Area. I do most of my business in the East Valley Area comprising of the cities of Chandler, Gilbert, Tempe, Mesa, Scottsdale and Queen Creek.