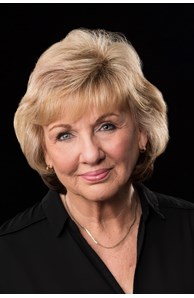 Associate Broker
Email
Phone

Market ChandlerOffice

1045 W Queen Creek Rd, Chandler, AZ 85248
Hello here's a little about me
More about Dorothy Harrison
Real Estate has been my life for several decades. I started selling in 1980 in West Texas. My journey has given me a plethora of information that I could never have learned from a book. I spent time as a Property Manager and estimate I had 7000 residents through the years. I owned my own company for about 5 years, I worked onsite for a production builder when I worked in the Dallas market, I also spent several years as a builder's rep in the custom home market when I worked there.
I started working in the Arizona market in 2003. My two sons had moved to Arizona so there was no need for me to stay in Texas. I live and work in the Southeast Valley, just outside of Phoenix. I have been fortunate enough to see the majority of the neighborhoods in the Valley be built. If you need a local guide I'm your lady. I have no idea how many houses I've sold since I stopped counting after 800. I love my job and the honor I get taking care of my clients real estate needs. They are not clients to me they are friends.
I service the following cities: Chandler, Gilbert, Sun Lakes, Queen Creek, San Tan Valley, Florence, Mesa, Tempe, Ahwatukee and some areas of Scottsdale. My philosophy is and has always been "my clients come first" They put their trust in me so I can't let them down. If you are looking to buy or sell in my area I would be honored to be your agent. I can be reached at 480-251-7380. If you would like to read my reviews I welcome you to visit Google or Zillow. Thank you for your time.
Client Reviews
5-Star Review
"Working with Dorothy was great. We were house hunting from out of state, and after going out on a house hunting weekend with her, she knew exactly what our tastes were. Even though we didn't find the house we wanted to buy that weekend, she gave us good advice about where to buy and helped us narrow down the areas to concentrate on. When the house we did purchase came on the market, she immediately sent us the listing and said - check this one out! She looked at it on our behalf, sent us videos, and we immediately put in an offer. She helped us navigate a not so straightforward buying process and set us up with a great inspector and lender. We couldn't be happier with the house, and she's been so helpful with everything since the purchase. Work with Dorothy. You won't regret it." - Clint Newell
5-Star Review
"Dorothy is a great person to work with. After she found us the right home fit or Denise and I, we became friends. We would recommend Dorothy to anyone looking for a home." - Ken Myers
5-Star Review
"Dorothy is absolutely fabulous! I moved to Arizona from Georgia and I didn't know anyone. She embraced my family and gave me the options according to my lifestyle. Whenever I reached out to her, she was always available and polite when we talked. My calls were always answered and returned within the minutes. She was quick to follow up on any property that I was interested in viewing. I would recommend Dorothy to anyone looking for a home. I feel like she treated me like a family member from the moment we met." - Dawn King

5-Star Review
"Dorothy Harrison sold our home in Power Ranch ~ October 2021: We chose Dorothy Harrison to sell our home by finding her online.  Her credentials revealed years of successful experience in the real estate market and showed professionalism in this field. That's what we were looking for.  We met Dorothy and after a few moments of conversation with her about our situation, we knew we had made the right choice.  We were selling our home in an extremely good "seller's market", but we were also retiring and moving out of state and buying another property and we had a deadline.  With Dorothy's assurance she said we would sell our home quickly.  She was right.  It was listed on Thursday, open house Saturday and Sunday, then multiple offers to review on Monday.  She kept us informed throughout the whole process, which kept the stress manageable.  We highly recommend Dorothy to anyone looking to buy or sell a home in today's market.  She was someone we could trust and her savvy skills in working with people, other realtors, title companies, etc. made it all so worth it!" - Ron & Cindy Barry 
5-Star Review
"I am so grateful I had Dorothy in my corner for my recent home sale! I relocated out of state, and Dorothy was the realtor I selected to work with my relocation company, which requires a LOT of extra steps and paperwork. There were so many moving parts, and for most of the process I was halfway across the country. She was wonderful to work with, was on top of all the moving pieces, and managed a lot of things on my behalf after  the move until we had a buyer and completed the sale. And she managed to get my asking price even after the market had started to turn enough to get me worried! She knows the market, she's got a great sense of humor and she is laser focused on getting her clients what they need." - Zoey

5-Star Review
"Dorothy is AMAZING! Me and my wife were first time homebuyers and we wouldn't have been able to get into our house without her! From little hiccups, to seemingly impossible obstacles, Dorothy guided us through every step. It can be a stressful process, but Dorothy's experience, calm demeanor, and overall professionalism really helped calm our nerves during the whole process. I can not recommend Dorothy enough!! I really believe we would not have found our dream home without her!" - Erik Rivera
5-Star Review
"We absolutely love working with Dorothy! So much in fact that we have used her twice and will continue to use her for all our future real estate needs. Dorothy has a vast knowledge of the industry and helped guide us through the entire process. She is always professional and available when needed.  She always makes sure to put her customers first and look out for their needs." - Gabriela Boch
5-Star Review
"Dorothy Harrison is the best Associate Broker/Realtor a local or long-distance homeowner could ask for. Because of the pandemic, we could not travel to Arizona to sell our house. We worked virtually with Dorothy and she coordinated everything from preparing the house to be listed (repairs, cleaning and painting) through closing escrow. Her suggestions on what the house needed and did not need were 100% correct. Everything was just the way we wanted when Dorothy listed the house. After multiple offers, it sold in 3 days above the listing price. She was very responsive to our needs, kept us updated by emailing photographs of progress on the house, and was always available to answer questions. If we could give Dorothy more than 5 stars, we would." - Beatrice Moore
5-Star Review
"I met Dorothy through work. As a professional working with city building permits I am accustomed to realtors calling to get information. Dorothy was different she didn't want me to do the work for her instead, she was very excited and willing to take the time to learn about tools she could use to get information herself. Later when I needed a Realator I thought of Dorothy, she took the time to listen to what we wanted and thought outside the box to look for new and almost new options. Understanding that WHO built the house was important to me. She was with us every step of the way and helped us overcome  the hurdles and was always calm and positive. I couldn't be more pleased with her professional customer service and friendly attitude. Now she isn't "just" my REALTOR, she is a lifetime friend." - Robina Shultz
5-Star Review
"I met Dorothy when I recently started looking for a home.  Dorothy gave me insight and understood my concerns with staying at or below my budget.  She is very experienced, patient and willing to see as many properties as it takes to find the right one.  Her guidance in my decision making was invaluable.  I can highly recommend Dorothy for your real estate needs." - Cynthia Werth
5-Star Review
"Dorothy is truly a professional. She is so knowledgeable about the real estate business. I am always amazed at the depth of her understanding.  As an associate, I consistently go to Dorothy with questions. She will take the time to help me and answer any questions. I know people she has worked with and they love her. She is very dedicated to each of her clients. She goes above and beyond for everyone. She is the BEST!!!" - Trina Green
5-Star Review
"Dorothy was a pleasure to work with. She helped me find my first house and a few years later, sell my first house. She was there every step of the way and answered all of my questions in a matter that I would understand. I would definitely recommend Dorothy." - Marycruz Herrera
5-Star Review
"Such a pleasure to work with! Dorothy is very responsive, works fast, and will take care of everything. She's the first person I'm calling if we even think about selling." - Andrew Justus
5-Star Review
"This lady is fantastic! My wife and I had to move before we sold our house and she looked out for us and the house, she kept us up to speed on everything ( great communication.) I will sing her praise to anyone who needs a realtor."  - Cody Sutton
5-Star Review
"One of the most honest and hard working people I've ever worked with." - Dan