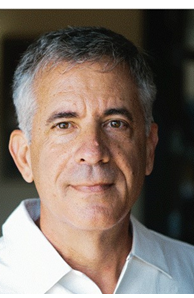 Branch Manager
Email
Phone

Market ChandlerOffice

1045 W Queen Creek Rd, Chandler, AZ 85248
More about Mike Johns
The business of real estate is a fantastic opportunity to help people obtain their goal of acquiring and owning property. This business is financially rewarding. I look for opportunity to help agents reach a platform of excellence, so they can build their fulfilling career. Coldwell Banker can be custom tailored to meet your needs, whether new in business or a seasoned veteran.
To be successful in real estate, I have found having an "entrepreneurial" spirit is essential in achieving a standard of practice that will elevate you above the crowd.
My desire is to make you aware of how partnering with Coldwell Banker, the largest real estate group in America, will get you to the top. I have been in real estate management for many years. I am a full-time Manager / Coach here to help you build your real estate business, Martha Appel our Designated Broker, is very well respected in the business and real estate communities. Our entire management team, including myself are non-competing.
I lead and recruit quality Real Estate talent primarily for the Chandler / Gilbert / Phoenix / Scottsdale /Queen Creek /Maricopa and East Valley of the Phoenix area
I welcome the opportunity to explore your future with Coldwell Banker Realty.
My Goal is simple: To help agents make more money while improving their lives. I believe your best years are ahead of you. I am here to help agents live exceptional lives. Email me for an appointment mike.johns@azmoves.com
CORE 4 Values. Production Power. Coaching. Wealth Builder. Culture of Awesomeness