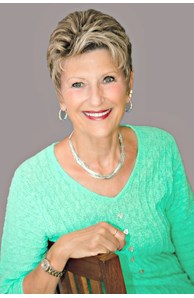 Sales Associate
More about Linda Donzelli
Linda S. Donzelli, began her professional career with Jewel Food Stores in Chicago…progressed through various operating and supervisory roles and left Jewel as a Front End Supervisor responsible for 150 associates and customer satisfaction.
Linda became a partner in a marketing company that trained and managed people to provide various marketing task in major food and soft-goods retailers across the United States. Her position with the company afforded her opportunities to work with the V.P. of Marketing and Sales for various major manufactures in the food and soft goods industries.
She has been a resident in the Eagle Mountain community, of beautiful Fountain Hills, Arizona for over 20 years. She has been a REALTOR® for 13 years and with Coldwell Banker for seven years. She brings to the real estate experience people skills, commitment, persistence, follow-thru, follow-up and perseverance to help buyers and sellers realize STRESS free satisfaction concerning their decisions.
You can reach Linda at 480-226-5548 or email her at Ldonzelli@toparizonaproperties.com.