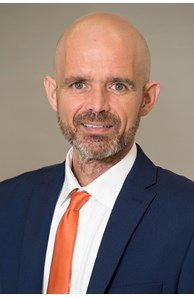 Sales Associate
Email

jason.cortel@azmoves.com

Phone
Office

Southwest

1616 N Litchfield Rd Ste 170, Goodyear, AZ 85395
More about Jason Cortel
Summary

18 years providing World Class Customer Service
14 years mid-level management
11 years marketing with an emphasis on Direct Mail, Telesales, Internet and Social Media within goal and metric driven cultures
Posses the ability to build cooperative partnerships with internal and external customers
Outstanding organizational and problem solving skills
Consistently recognized for fostering high performing teams and individuals, as well as for being a reliable team member.
Personal Background

Born and raised in Champaign, Illinois I am a midwesterner at heart. I Spent 2 years in Indianapolis, Indiana where I continued to master my Customer Service skills in various industries. I returned to Champaign, Illinois where I entered a management training program with Franchise Management Systems. I became certified in several training programs including Customer Service and Management.
Moved to New York City in 1998 where I spent 5 years working in the Internet industry during the boom. There I continued to master my Customer Service and Management skills as well as executing highly successful Marketing programs. These included but are not limited to: Direct Mail, Product Placement, Telesales and Email Marketing.
Finally my journey brought me to Phoenix Arizona in 2003. While in Phoenix I have continued to master my Customer Service, Marketing and Management experience.
I am confident that my numerous years of experience within these modalities will prove highly successful to you as your Real Estate agent.