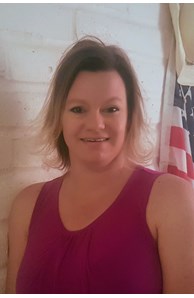 Sales Associate
More about April Cooper
My name is April Cooper and I am a Real Estate agent, affiliated with Coldwell Banker Realty. I am also apart of the Relocation team, that specializes in making the relocation process, for large corporate companies, in Southern Arizona easier. I have access to, assisting to sell your home, as well as in the buying process, all over Southern Arizona. I sincerely love what I do!
My marketing strategy for listing properties is by providing sellers with a top notch program called Listing Concierge. At this time, no other brokerage can beat this type of included marketing. Which proceeds, but not limited to, a special made website dedicated to your home. Package contains a professional virtual 3D tour and photos. Also, the home splattered all over current social media platforms. Listing concierge also provides the home to be featured on TV and on Coldwell Banker's YouTube channel and a few more surprises included. Need help with repairs, prior to listing the home? No problem! We have a program for that also. Having access to the tools and resources that Coldwell Banker provides, proves you get top dollar.
My ability to assist in the home buying process is a tough but rewarding experience. I am a very driven individual, which makes me fight for my clients. I am a local expert and keep up with the current market values. Ever heard the saying, "It takes a village"? Very true statement, when it comes to buying a home. I have a team of inspectors, lenders and title backing me and my clients all the way.
I am a problem solver and helpful by nature, but I still love to learn as much as I can, when it comes to Real Estate. I am educated in rural properties with acreage, but I am not known to back down from an HOA either ;-).