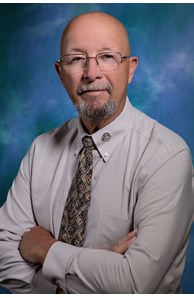 Associate Broker
Email

james.durham@azmoves.com

Phone
Office

Lake Havasu

321 Lake Havasu Ave Ste C, Lake Havasu City, AZ 86403-9368
There are many reasons that you need to be at Coldwell Banker Residential Brokerage!
Awards

President's Council Manager
Designations
Certified Residential Specialist (CRS), e-PRO, Senior Real Estate Specialist (SRES)
More about Jim Durham
Background for Jim


Jim Durham began in real estate in 1979 as a Broker on the central coast of California. As owner broker of Durham Realty and Construction, Jim grew the office into a multi-service office. With a general contractor's license and brokers license, he served both industries with full service property management, new construction, residential sales and listings. In 2004, Jim and his family moved to Lake Havasu City, Arizona and went into management with then Coldwell Banker McCulloch Judd Realty. Not long after, NRT purchase the Lake Havasu operation with other offices throughout Arizona.
Management Philosophy


Jim's management philosophy is to lead by example, support the sales associates in building their business. He supports their growth through personal coaching, business planning and utilization of the most current technology including websites/video marketing/ and social media to help them grow their business. Jim knows what works in lead generation and is a non-completing Broker.
Credentials


In addition to being a licensed broker in California and Arizona, Jim has earned the prestigious Certified Residential Specialist, Senior Residential Specialist and e-Pro NAR designations. Jim served two terms as President of the Pismo Coast Board of REALTORS and was award the prestigious honor of REALTOR of Year from the Pismo Coast Association of REALTORS. Jim continues his participation in leadership in Lake Havasu serving as President 2016. Additionally, Jim serves the Arizona Association of REALTORS as a member of the Risk Management as Chairman for 2020 also the Professional Standards Committees.
The Lake Havasu City Office



The Lake Havasu City Office is located in the heart of Lake Havasu City - minutes to World famous London Bridge and the English Village and channel. There are currently over 80 independent sales associates, all realtors, specializing in residential homes and estates, condominiums, new home developments, full service property management and a Commercial division. In the Lake Havasu City Marketplace. Coldwell Banker office has both a higher average sale price and higher agent productivity than any competitor. From the Lake Havasu office, Coldwell Banker serves the entire Mohave County and the northern portion of La Paz County.

Community Involvement


Prior Civic and Community involvement
Served as Chairman of the Grover Beach Parks amp; Recreation commission
Served As Commissioner of the Grover Beach Planning and Development Commission
Served multiple terms on the following Board of Directors
* Grover Beach Chamber of Commerce
* The South County Economic Development Association
* The Pismo Coast Association of REALTORS
* The Central Coast Regional Multiple Listing Service
Served as Scout Master for the Central Coast
Served on the Lucia Mar Scholastic Foundation
Task force member to regionalize the Central Coast of California through the California Association of REALTORS
Served as President of the following organizations for one or more terms:
* Grover Beach Chamber of Commerce
* Pismo Coast Association of REALTORS
* The South County Economic Development Association
* Central Coast Regional Multiple Listing Service
Lake Havasu Association of REALTORS Board of Director's
Certified Instructor for American Red Cross as Volunteer for Lake Havasu City
A Century of Distinction


We have unwavering commitment to expertise and service. Whether in print, online or the front doors of our offices, qualified buyers and sellers around the world know and appreciate our name when they see it. Our name is recognized and respected in over 49 countries our marketing inspires the confidence that prompts buyers to act both locally and globally.
Our top Associates comments on Jim


I couldn't ask for a better Broker, boss, mentor, coworker, computer specialist, phone repairman, caring, smart, hardworking, fair, understanding person to work for He goes above and beyond for everyone in the office. He's calm, direct and very helpful in any situation (and I have some situations).He's always there for me and I hope he knows how much I appreciate him and look up to Him, he's not just a manager, he's a friend.
Patty Caperon
Jim Durham is an outstanding branch manager/on-site broker for our team at Coldwell Banker,day or night, weekday or weekend, Jim is always available and responds promptly whenever we need help. His many years of experience in the real estate business combined with his incredible knowledge of the industry affords him a unique ability to help in nearly every situation we run into Can't say enough how lucky we are to have such a great resource in our office.
Bobby Lewis
Bobby amp; Julie Lewis Team
#1 Coldwell Banker Agents/LHC
928-855-8880
Jim provides calm, quiet and serious leadership to our Branch. He is liked by all who know him but more important he is respected by staff and sales associates. Commercial real estate is my area of practice and Jim has a good basic knowledge of the workings of leases and other components of the commercial real estate process so he can provide good guidance and assistance. Jim is quite competent in technology and that is a big help to me. Jim is willing to share his time and act as a sounding board for ideas and strategies. Jim provides thoughtful counsel on issues regarding listings, marketing and transactions.
John H Parrott, CCIM