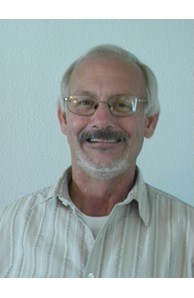 Sales Associate
Email
Phone

Market Mesa-GilbertOffice

6402 E Superstition Springs Blvd Ste 100, Mesa, AZ 85206
The Real Estate Agent Looking Out For Your Best Intrest !
More about Stephen Albee
THE REAL ESTATE AGENT LOOKING OUT FOR YOUR BEST INTREST !
I am the real estate agent ,Looking out for your real estate needs. I have 11 years of knowledge in real estate. I want to help you in the sell of your current home or land, But also want to help you find your next home, or your next project. I enjoy helping people in their real estate needs. Nothing is better then helping people find that first home or next home.
A little about me, I was raised in Wyoming, and lived and played there for over 50 years. I worked a full time job there and did real estate for 5 years as a part time job. I like to hike and bike and do most things outside. For many years I was part of a pit crew on a NASCAR race team, That raced at Colorado National Speedway outside Denver Colorado. When I got the chance to retire early from my full time job in Wyoming, I did so and moved to Arizona. I was tired of the cold and wind and snow. Guess in part, why there is so many people from all over the world, living in the Phoenix Valley. I have live here in in Queen Creek for 11 years now.
I would like to be your realtor and your friend.
Buyer's and Seller Comments Report from Leslie Christensen . Steve was great to work with ,start to finish. And even attend the closing. He was flexible, punctual, and communicate frequently, Often and reply promptly.
Buyer/Seller Comments Report from Jenita Kennedy. Steve made us feel like we were his top priority We appreciated his timely service in all all aspects of selling are home.
David Dobbs Comments in Text message. Steve you were great to work with. You were looking out for me and not trying to pressure me into buying something I did not want.