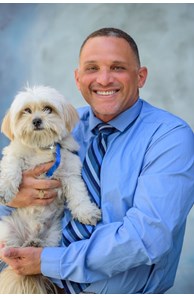 Sales Associate
More about Bruce Mims
Bruce Mims comes to Coldwell Banker Residential Brokerage from the field of public education; after spending a successful 4.5 years with Long Realty Company.
He received his Bachelor of Arts degree from the University of California, Berkeley; a Master of Education degree from the University of San Diego; and, a Doctor of Education degree from the University of Southern California.
He served in K-12 public education for 18 years, starting his career as a Social Studies teacher in San Diego City Schools. He spent the majority of his teaching career in the San Diego County Office of Education's Juvenile Court and Community Schools, working with high-risk youth in both incarcerated facilities and community day school settings. His career in administrative leadership took him through large urban and suburban public school districts in Southern and Northern California.
He is the father of 17-year old fraternal twins (boy and girl); he enjoys various sports, health and fitness, long-distance running, cycling, and aspires to complete an Iron Man (Hawaii) Triathlon—at least ONCE :-)