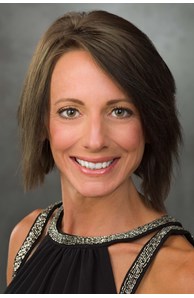 Sales Associate
Email

jennifer.peters@azmoves.com

Phone
Office
Pick Peters!
More about Jennifer Peters
Thank you for taking a minute to let me introduce myself! My name is Jennifer Peters and I just recently signed with Coldwell Banker. I have a 10-year-old daughter and 12-year-old son who are the joys of my life! Running, reading and coffee are my passions!
Why Pick Peters? Because I've been there, done that!!
I LOVE what I do...and have done it myself multiple times...buy and sell my home. The actual mechanics of selling and buying a home are easy. It's the EMOTIONAL journey that is HARD. Trust me, I know! I've been there so many times. So you can trust me to hold your hand and guide you through this emotionally charged and trying journey. I know how to achieve your real estate wants and needs all the while helping keep the emotional roller coaster to kiddyland levels!
What Differentiates Me
My former careers as an accountant (BS-Accountancy, University of Illinois—Go Fighting Illini!) and teacher have given me the ability and skills to be able to make educated and sound financial decisions. They gave me the platform to hone and practice great communication skills. From clients to parents to children, I am well versed in communicating with all.

I am the mother of two young children and as such have developed great conflict management and negotiating skills. It has also taught me how to prioritize and the extra ability to always put the needs of others first. As a parent, I have actively been involved in the PTA, even serving as Treasurer at our last school. This furthered my uncanny ability to stretch dollars, and meet needs at any budget. It also taught me how to deal with even the most contentious opposition and still achieve what was best for my clients (the kids).

I am and have been since a child an avid athlete. I played all sports growing up and now am passionate about running and racing. This has given me an "in it to win it" competitive, yet good natured attitude. I know the value of hard work and what it means to be a team player. Most importantly, I know what it takes to compete, and win.

Through my husband's career, my family has relocated MULTIPLE times...so I know what it takes to make a house sell. I also know what it means for a house to speak to someone...that instantaneous feeling of knowing when a house is "home." This has also given me the ability to seek out an area's resources and quickly find what an area has to offer.
Top 3 services I offer
1. I am highly organized and detail oriented.

2. My relocations have made more than well versed in what it takes to make a house sell and have also made me able to hone in quickly on finding houses that speak to needs and desires

3. Through my fashion blogging, I know how to market and make things desirable to a consumer.

I bring value by
I am tenacious and detail oriented and will work tirelessly to accomplish your goals in the most effective and efficient way.

Parenting if nothing else has taught and given me flexibility. My schedule is flexible and allows to be to be at your disposal to accommodate you and your questions, needs and concerns throughout the process...and after. I will be with you every step of the way and like a parent, will be here for you after our time together is over.

I will hear and find all of your needs, and through my expertise and Coldwell's resources, find you the perfect home in the perfect area.

The Benefits Clients Get From ME
As a mother of two young children and having to find schools 5 different times, I am the perfect person to find you the school that is best for you and your children.

I have sold my home 5 times is the past ten years...I know how to make a house look staged and show ready. I can most confidently help you and show you how to get your home market ready. Conversely, I can help you see past what a house MAY look like now, and help you envision what it could like if it were to be yours.

I have a fashion blog with my sister...which requires A LOT of photography. This has created an avid interest in photography and a discerning eye for the perfect "shot." I have access to an amazing photographer who can make your listing pictures 'home-fashion forward.'
Coldwell Banker Perks
By hiring a Coldwell Banker Realtor, you are already a step ahead! The Coldwell resources at my disposal are second to none, and I will utilize them all to meet your real estate objectives! Just a few of these are:
CBx Buyer Profile
ColdwellBanker Websites
Rapid response via InTouch
View Magazine
Nationwide expertise
Let me and the Coldwell Banker brand do what we do best…make your real estate goals a reality!

My Target Market
All of Tucson, including:
Oro Valley
Marana
Catalina
Catalina Foothills