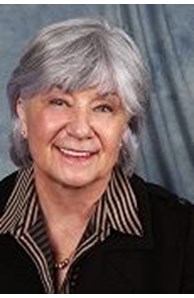 Branch Manager
Email

sheila.dillon@azmoves.com

Phone
Office
Testimonials
Connect with Sheila
Awards

President's Council Manager
Designations
Certified Residential Specialist (CRS), Short Sale-Foreclosure Resource (SFR)
More about Sheila Dillon
Business Philosophy


Helping our AGENTS LIVE EXCEPTIONAL LIVES through our CORE4 VALUES
At Coldwell Banker Residential Brokerage, we believe in one simple principle; "Helping our agents live exceptional lives." We do this better than anyone else in the market by leveraging our Core Four Values; Production Power, Coaching to Confidence, Wealth Builder and ultimately creating a Culture of Awesomeness.
Production Power – our agents sell more homes, make more money, and work more efficiently.
Coaching to Confidence – We enable agents to expand their sales and business development skills through effective education coaching and support.
Culture of Awesomeness – We provide a diverse environment that is collaborative, supportive, inclusive and fun. We are a company that inspires pride.
Wealth Builder – We offer real financial strategies that agents can use to grow and protect their personal wealth, now and into the future. We believe your best years are ahead of you.
As the full time, non-competing Branch Manager of the Oro Valley/Marana office I support the Independent Sales Associates with a business atmosphere, a culture that is professional, educational, and inclusive. In addition we provide relevant tools and resources, and contract expertise. This all equals a SUCCESSFUL REAL ESTATE BUSINESS.
Awards And Designations


Recipient the Manager of the Year Award
Associate Broker
CRS - Certified Residential Specialist
GRI - Graduate of the Real Estate Institute
Areas of Expertise


Branch Manager of the Oro Valley/Marana Office. Creating a professional atmosphere for Coldwell Banker Residential Brokerage's Independent Sales Agents to meet their clients. To assist our Realtors in their efforts in creating and establishing an exceedingly successful real estate business.
Residential real estate is my field of expertise, in addition to providing support for the Coldwell Banker Residential Oro Valley/Marana Realtors, I believe that our agents provide our clients with the leadership and expertise to get their properties sold and to represent them as buyers with the utmost respect and consideration.
Community Involvement


Coldwell Banker Residential Brokerage supports several community ventures. The Oro Valley/Marana Office is involved and supports several charities through our Clients for Life Program; Soles4Souls, Big Brother's Big Sister's School Supply Drive, Tucson Medical Center for Children, Homes for Dogs and Toys for Tots.
Personal Background


The Sonoran Desert has been my home since 1981. Both of my children grew up in Tucson. My daughter is a graduate of the University of Arizona and my son is currently attending the U of A. GO CATS!
My professional background prior to my 23 year real estate career, was as a Marketing Director for a Tucson based architectural, engineering, construction management firm in addition to several years in the Phoenix construction market place. My positions as a Marketing Director was a perfect segue into the real estate industry.
Working in the field of residential real estate is my dream job.
Communities Served


The Oro Valley/Marana Office is situated to provide professional real estate services in the Northwest area of Pima County. However, several of our seasoned agents are qualified and have expertise in all areas of Southern Arizona and Pima County.
Testimonials


Just a quick note to let you know how happy I am that I joined Coldwell Banker Residential Brokerage! The support from everyone is unbelievable! Not to mention everything the company offers to it's agents! I'm thrilled and excited. Thank you for everything! You rock Shelia Dillon 😊 - Susie Pettit
As a brand new Realtor I was terrified, not knowing where to start. The support I have found in Coldwell Banker Residential Brokerage's Oro Valley office has been AMAZING! The mentoring program gave me a great deal of support and my mentor gave me the confidence I needed to jump in feet first. Knowing that I could always reach out to my Manager, Sheila Dillon, was a great feeling. I have felt supported, and the tools I needed to be successful were given to me by my CBRB family. The office as a whole is fantastic, there is always someone available to bounce a question off of. I have found success and a home in this office! Emily Sosinski
I have been with 100% company for several years and made the right move coming to Coldwell Banker Residential Brokerage. I have found the tools, expertise and the BRAND has brought me MORE business than I ever believed. My clients were actually relieved that I joined a well respected national/global brand. The Oro Valley/Marana Office is professional, supportive and very well situated. So glad I made the move! Colleen Paulson