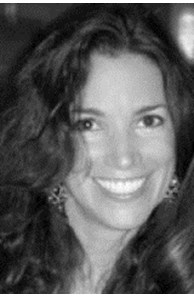 Sales Associate
Email

amy.andelora@azmoves.com

Phone
Office
Connect with Amy
Awards

Bronze Society
More about Amy Andelora
:: Business Philosophy
Raised with an entrepreneurial spirit, I have a history of setting and achieving a high level of competency at whatever I do, and using that expertise to benefit my clients.
Real estate transactions are among the most important and financially significant in our lives. It's amazing how many people trust those transactions to agents who are mediocre at best or whose main focus is to collect a commission rather than provide quality service and advice. I am not one of those agents. I was trained to be a consultant and that means I am highly motivated to be attentive, caring, and committed to seeing clients through the complexities of their real estate transactions every step of the way.
Whether buying or selling, you can expect me to keep you informed, be accessible, work hard for your best interests, and to ensure you're receiving the care, consulting, and respect you deserve to make your transaction as smooth as possible.
I believe that earning a client's trust is a privilege. I've found that this fundamental commitment has led me to the good fortune of gaining quality referrals and the pleasure of having business relationships frequently become friendships.
____________________________________________________________________
:: Education and Training
Though I'm a graduate of Arizona State University and highly value education, book smarts are only part of why you should consider hiring me for your real estate transaction(s). After all, a lot of people have degrees and real estate licenses. So what qualities and training should you look for when choosing your real estate consultant?
No, there is no designation one can earn to distinguish themselves as a consultant rather than a salesperson, but you'll recognize one when you meet her. She looks professional because she takes her job seriously. She listens to you carefully and makes sure you understand the information she has to offer so you can make the most informed choices possible during your real estate transaction(s). She is available when needed and you can trust she is handling what needs to be handled.
Hire a consultant who understands effective marketing.
There is no official standard of how much marketing experience your real estate consultant should have, but 15+ years is certainly a good bar with which to start. Perhaps someone who has done everything from grassroots efforts to statewide advertising campaigns. That person would surely know there is no cookie-cutter approach to marketing and is likely to create unique, inspiring ways to market the uniqueness of a property.
Look for an old-fashioned work ethic.
You know, the kind that includes competent, diligent, and personable service. Even better is hiring a real estate consultant who has worked as her own boss for most of her professional life and therefore knows that a business is nothing without its clients and their referrals. Someone like that will surely go above and beyond to make sure she is doing an exceptional job and that her clients are pleased.
Your real estate consultant should be someone you trust -- and hopefully even like.
Let's meet. Call or text 602.301.3107 or email me today.
___________________________________________________________________
:: Use Me for My Information
If you're not ready to commit to a real estate consultant today, no problem. Here are some easy options for you to consider:
A. Get to know me and some of the information I have to benefit you by signing up to receive my newsletters:
Stay up to date on the Phoenix real estate market
Learn about restaurant openings, community events, and other neighborly news
Receive helpful tips and tricks on decorating, energy efficiency, gardening, and more
B. If you plan to purchase a property in the next year, have me set you up to receive email notifications with listings that meet your criteria.
C. If you're hoping to sell your home, let's meet for a no-obligation consultation. Even if you decide not to hire me, you're sure to garner a helpful tip or two.
If you're interested in any or all of the above options, simply call or text me at 602.301.3107 or email me today.
_______________________________________________________________
Member, National Association of Realtors
Member, Phoenix Association of Realtors