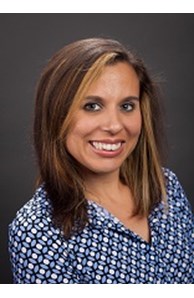 Sales Associate
Email

dora.taylor@azmoves.com

Phone
Office
The Right Amount of Sass To Give Service That Is First Class
More about Dora Taylor
Arizona's Sassy Realtor
Dora Taylor joined the Coldwell Banker Residential Brokerage team as a realtor. Her extensive knowledge and expertise came from Dora's work as an executive assistant for Top Producer Sacha Blanchet, one of Coldwell Banker's top five individual performers, where she learned to appreciate the ins and outs of the business. Before entering the residential real estate field, Ms. Taylor held a number of roles within the retail and vacation ownership industries, where she refined her award-winning customer service skills. Dora studied fashion design and marketing at the Miami International University of Art and Design in Miami, Fla., before moving to Phoenix in 2010. Today, Ms. Taylor strives to give her clients a truly customized, fun approach to finding their dream homes. Dora currently lives in central Phoenix with her two dogs, Maya and Preace. She is very active in dog-friendly events throughout the community and volunteers frequently for the Arizona Humane Society.
Personal Background
A Little about me. I was born to an Airforce Airman who fell in love with a Panamanian woman while he was stationed in Howard AFB in Panama. Born in Dayton, Ohio and our family being moved from place to place it was a wonderful experience to see the world and meet people from all over the world. 
The values that came from that were hard work, dedication, teamwork, an understanding of goals, determination, love of helping others and my community, and never leaving a team member in the dark. All values that go into my real estate career every single day.
Moving from place to place, living in many homes and even temporary housing while waiting for home, I know the rush it is to get keys and start picking out the paint color of your room all too well! 
My real estate career has always been to help YOU find the best home, whether the best option is for you to rent or buy, I am here to help you with find what's best for you and your family. 
I started my career working as an assistant to a Top Producing agent by name of Sacha Blanchet. In my years with Sacha, I learned the ins and out of the business and have become a bit of an expert in the home business and have fallen in love with business in every way! My passion is seen by all my clients and my love to help others shows from the start of the transaction and beyond closing!
Business Philosophy
My number one goal is to be sure you are will represented, consulted, and informed throughout your transaction with honesty and education throughout your transaction. 
To help you get to your goals I go step by step about the home purchasing, selling and renting process. Every client has a list of wants and needs, every transaction is different it is my job to  navigate you through finding the perfect home, and never leaving you in the dark with any questions you may have. I believe in this so much I respond promptly to text messages, phones and emails with answers as quickly as I can.
I have a student mind at all times, everyday you learn something new, this is why I have taken seriously through my career to keep updated with my Real Estate Designations and learning how technologies can improve your home search. I embrace new and quicker ways to  help you and keep in touch with you!
This is the biggest investment one can make in their life and I'm honored to help with it. 
I honor and uphold the National Association of Realtors Code of Ethics and Standards of Practice.
I am loyal to my customers.

My work is my signature.
Education
BA 2009 Miami International University of Art and Design Major Fashion Design and Marketing
Areas of Expertise
Vacation Rentals
Long Term Rentals
Luxury Rentals
Buyers
Sellers
Communities I Serve
Paradise Valley
Phoenix
Tempe
Scottsdale
Chandler
Mesa
Glendale