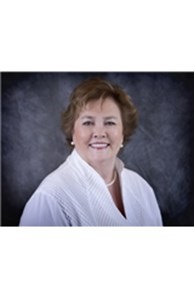 Associate Broker
Designations
Certified Real Estate Brokerage Manager (CRB), Short Sale-Foreclosure Resource (SFR)
More about Judy Perrin-Crone
Business Philosophy

Judy has led the award-winning Biltmore/Paradise Valley Office since 1989. During those years, she has been proud to partner with many of the highest producing independent sales associates in the State of Arizona.
Her career began in 1982 as a sales associate where she quickly moved into the luxury home market. This background gave her the opportunity to move on to offering help to sales associates so they could attain their goals in real estate sales.
Since the onset of her management career, Judy's office has always ranked # 1 in Arizona for her company and the office has received many national awards, a truly remarkable accomplishment!
When asked about these successes, Judy remarks, "I just truly LOVE what I do. Every day is a challenge of new experiences. I can't wait to get to the office to see what will happen that day! I thrive on being around dedicated people and knowing that I have played a part in their ability to achieve their goals".
Judy's background as a high school teacher and a lobbyist has played a major role in her gift as a mentor/coach for her agents. "Education and problem-solving are my favorite things" she adds.
If you are a new licensee wanting to shorten the "learning curve" and launch a successful real estate business, OR if you are an experienced sales associate looking to take your business to the next level, contact Judy to find out just why she has been so successful in helping to develop top agents.
Awards And Designations


Over the 20+ years as a Branch Manager, Judy has received much recognition and many awards. Some of the more recent are:
2007
Presidents Council -- Judy Perrin-Crone
Manager of the Year -- Judy Perrin-Crone
#1 Closed CGI - over 75 sales associates
2008
Tom Fannin Distinguished Service Award -- Judy Perrin-Crone
#1 Closed Units - over 75 sales associates
#1 Closed GCI - over 75 sales associates
#2 Highest GCI Recruited - over 75 sales associates
2009
#1 Closed Units - over 75 sales associates
#1 Closed GCI - over 75 sales associates
#1 Highest GCI Recruited - over 75 sales associates
2010
President's Special Achievement -- Judy Perrin-Crone
#1 Closed Units - over 75 sales associates
#1 Closed GCI - over 75 sales associates
2011
Robert McCord Award -- Judy Perrin-Crone
#3 Title Capture Rate - Phoenix Region
#2 Closed Units - over 75 sales associates
#1 Closed GCI - over 75 sales associates
Highest GCI Recruited - over 75 sales associates
2012
Manager of the Year -- Judy Perrin-Crone
#3 Outgoing Closed Referrals - Phoenix Region
#2 Closed Units - over 75 sales associates
#1 Closed GCI - over 75 sales associates
#2 Highest GCI Recruited - over 75 sales associates
2013
President's Special Achievement -- Judy Perrin-Crone
#3 Outgoing Closed Referrals - Phoenix Region
#1 Closed Units - over 75 sales associates
#1 Closed GCI - over 75 sales associates
Highest GCI Recruited - over 75 sales associates