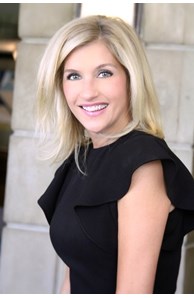 Sales Associate
Email

karri.vaught@azmoves.com

Phone
Office
More about Karri Vaught
Raised in Midwestern values, she was raised by a single mom, and developed characteristics that helped her become independent and responsible. Being from a small town in Missouri, she knew what it was like to enjoy the simple things, while learning to be grateful for all the wonderful things life has to offer.
Eventually her mom remarried, a Navy pilot, who was a veteran of Vietnam and showed her a new side of kindness and understanding, that helped her grow even more. Some extra benefits are using military companies like Navy Federal Credit Union.....Both of which definitely save families money!!
After graduating college, where she was a happy Alpha Chi Omega sorority girl, she went to work in the cosmetic industry for 18 years. Some of the accounts she managed were fairly sizable, like Nordstroms and Bloomingdales, for Estee Lauder CO. Coincidentally, they were ranked in the top for national performance, and her many achievements were recognized regularly.
Her husband of 30 years, Mike, has kept her current with lots of sporting activities with a deep love of NASCAR, and over 20 years of college football coaching. He is now an administrator, VP of athletics at Grand Canyon University, and has them hopping with all the school's team events. And most importantly, the family dog Zona, is the highest of existence!! They rescued him from the streets and it has been a wonderful addition, giving Karri company on many hiking adventures in the mountain preserves.
Karri Mike have done a lot of moving around the country, and bought/sold a lot of houses.... so she is familiar with the process personally and professionally. One of her passions is selling real estate, being involved in helping her community and worthy organizations near to her heart, to grow and stable: Navy Seal Foundation, homeless shelters around Phoenix, GCU educational-tuition scholarships for underprivileged kids, and various animal rescues around the valley. Karri just recently did a huge fundraiser for the Hurricane Harvey rescue efforts for animals back in September 2017.
At the end of the day, Karri strives to be a part of the solution, and work hard for a living, but never mistake the value of living life and the respect for it, above all!!