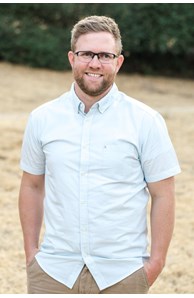 Sales Associate
Email

nathan.anderson@azmoves.com

Phone
Office
More about Nathan Anderson
Nathan Anderson was on his way to a real estate career long before he set out to get licensed. In fact, real estate was in his family for generations. Nathan's grandfather owned commercial property in the San Francisco Bay area, including apartment buildings, lumber yards, and even a frisbee factory. His father was a general contractor with a portfolio of residential rental properties.
With the language of properties and real estate surrounding him for as long as he can remember, it's no surprise that Nathan should himself become a real estate entrepreneur, buying and selling homes in Mesa, managing rental property, and building homes in the Arcadia luxury market.
"My background has given me a unique perspective," Nathan says. "I understand the importance of communicating clearly. I know the value of details and deadlines. And I know the marketplace from the perspective of buyer, seller, and investor."
Born in the San Francisco Bay area, Nathan studied Organizational Communication at California State University Hayward. He spent almost five years in tech/software sales – an experience that helped him hone his marketing and negotiating skills. He also began building a network of investors, builders, colleagues, and customers that has continued to grow and has proved so valuable to his clients today.
A resident of the Willo Historic District in downtown Phoenix, Nathan works with sellers and buyers throughout the greater Phoenix area, with a special focus in Arcadia. "There's a lot of Phoenix history here," Nathan says, "a lot of newly renovated homes and plenty of opportunity for savvy home buyers and investors." With his strong background in home construction, Nathan has a superb sense of design and a marketing team that includes top-notch stagers and interior design consultants. He understands market trends and the features that command top dollar.
"I know that purchasing or selling a home isn't about me – it's about my client. My job is to simplify the process and make each step seamless. I know how important it is for my clients to find the right fit, location, neighborhood, schools, and lifestyle that meets their personal and financial goals and needs."
If you are considering a move to, from, or within the Valley of the Sun, contact Nathan Anderson to set your dreams in motion.