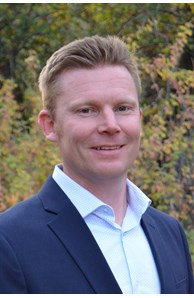 Sales Associate
More about Brendon Montierth
Brendon Montierth, raised in the Prescott area is a second generation Realtor who combines his love for the industry and his community with his passion to serve and help others. In 2005 Brendon completed a 2 year service mission in Sonora Mexico for the Church of Jesus Christ of Latter Day Saints, it was during those 2 years he realized how much he enjoyed serving others and not long after learned how seamlessly serving others can be applied in his real estate business. "As a Realtor, I provide an incredibly important service, I look at each client as an opportunity to serve and not as a sale".
Brendon has lived in the Prescott area for over 25 years and serves the wonderful property owners and future property owners of the Prescott and surrounding areas, his knowledge of the area can be a great help with your Residential Real Estate endeavors. Working alongside his Father Mentor Brent Montierth, their team The Montierth Real Estate Team has been successful in becoming one of the top producing teams in the area. They have built their business on honesty, caring dedication, communication, attention to detail, hard work most importantly putting their client's needs and wants first! They strive to be efficient in this ever-changing industry by staying on top of changes and advances in technology and successfully leveraging those changes and advances in their business to provide unparalleled customer service!
Aside from excelling in his Real Estate business Brendon's greatest achievement is his family, his wonderful wife and 4 amazing boys! He makes it a point to work hard everyday to provide for and better his family!