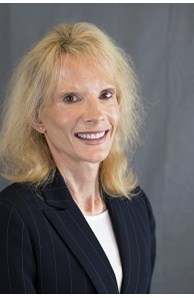 Sales Associate
More about Theresa Hope-Reese
Over the course of a 25+ year career of executive roles in top tier major corporations, Theresa and her husband jumped in the cold water and relocated to Prescott, Arizona after 23 years in Orange County, California. Not unfamiliar with Prescott, they had been visiting since 2004 and thought that maybe one day they would enjoy the many aspects of the varied Prescott tri-city area permanently. They moved to a Prescott equestrian community in 2016.
Theresa was encouraged by Peter J. Fife, top agent at Coldwell Banker Residential Brokerage Prescott and in the top 1% nationally, and decided to learn more about Arizona land and development, receiving her real estate license so that she could learn from and assist Mr. Fife. The strength of Peter's 22-year real estate career and Theresa's business experience and recent relocation deliver a competitive edge to work for customers.
It was and still is very important to Theresa to associate with well-respected business people who are passionate about what they do. Moreover, it is really important that with common goals in mind, they contribute to creating a positive experience for of the all stakeholders, including employees, associates, clients, potential clients, service providers and other corporate teams. Buying, selling and moving one's home is a huge event in anyone's life at any stage in life. It is critical that one has a partner in this journey whom one trusts, and a corporation which brings resources to commit to absolutely satisfying one's needs.
Theresa is a Licensed Sales Assistant to Peter J. Fife at Coldwell Banker Residential Brokerage in Prescott, Arizona, and a Sales Associate in the Prescott office. She is also a member of the Phoenix Association of Realtors. Theresa holds her MBA, Executive Certificate in Management, BS in Management and her Arizona Real Estate Sales License.
Contact information for Theresa & Peter:
Theresa Hope-Reese (928) 637-8369 theresa.hopereese@azmoves.com
Peter J. Fife (928) 636-7000 peter.fife@azmoves.com