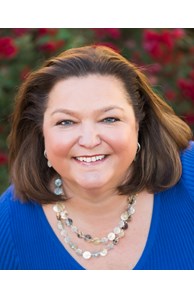 Sales Associate
Email

adriana.gray@azmoves.com

Phone
Office
Hello! I'm so happy you found me. Please call me at 602.421.4954 to discuss your real estate goals or the Arizona market in general. I'm here for you. Adriana Gray
Connect with Adriana
Designations
CNE - Certified Negotiation Expert (CNE), e-PRO, Graduate of the Realtor's Institute (GRI), Senior Real Estate Specialist (SRES)
More about Adriana Gray
Adriana's love of Real Estate came from her upbringing in a Real Estate family. Her mother, Joan Bartlett, has a 35+ year career in Real Estate and continues to work as Broker In Charge for the Waikiki branch of one of Hawaii's top Real Estate Agencies. Adriana's affiliation with Coldwell Banker started over 30 years ago, back in 1986, when she started out working as the receptionist answering all calls for the Coldwell Banker Honolulu, Hawaii, Office (before cell phones!).
Honestly, I don't know what my mom was thinking when she put me in such a high stress job at the age of only 16 (answering phone calls for almost 100 agents in the days before cell phones!). Every day was full of drama... agents who railed into me EVERY day for not receiving their phone calls even though I buzzed their desks repeatedly and called out over the loudspeaker system to answer.
Despite what most would consider a negative experience, over the years I often wondered how life would be different had I pursued a career in Real Estate. In my first REAL job at Hewlett-Packard, my manager told me I didn't belong in IT and wanted to recruit me into his sales team. But, I just couldn't bring myself to do it after spending so much time and effort getting my college degree in technology. And, I did GREAT in the IT world. After 14 years in IT, though, I was ready for something different
And, I couldn't ignore the fact that Real Estate was STILL on my mind. So, I made a huge change... I tossed that highly successful IT career out the window and decided to become a Realtor. What I found is that this is where I REALLY belong. It is a "job" that fully utilizes ALL of my skills & talents and brings me great satisfaction. And, the reason I put "job" in quotes is because it doesn't feel like a "job". They say if you make your vocation your vacation, you will never work another day in your life. And, that's exactly how I feel. Yes, I work harder and more hours than ever before, but I don't mind it at all. I am living MY dream! Bringing homes and people together is what I was meant to do.
My Previous Career in Information Technology & How it Helps Me to Be a Better Realtor:
Previous to becoming a Realtor, I had a 14 year career in IT working for Hewlett Packard. I held many different positions over those years as I climbed the ranks of the IT world. In my final position, I was the IT Quality Assurance Manager for HP's Corporate Worldwide Customer Information System (feeding all internal and customer-facing systems that use customer information). Indisputably, one of the most important systems in all of HP. I was entrusted w/this not only because of my vast technical experience and abilities, but also my dedication to customer privacy and security.
When I first became a Realtor, I didn't think there would be much I could leverage from my IT career into the Real Estate Business. But, I was very pleasantly surprised that many of the characteristics that made me a great IT QA Manager have helped to make me a great Realtor:
My willingness and ability to utilize Real Estate technologies to the highest and best degree
My relentless focus on Quality and Attention to Detail
My ability to Communicate Effectively w/People in a Variety of Roles/Positions
My superior Analytical Skills
My expertise in Understanding Complex Issues and Finding Solutions
Education & Degrees:
Punahou School, Honolulu, Hawaii
BSBA, University of Arizona, Tucson, Arizona
MBA, Santa Clara University, Santa Clara, CA
Arizona School of Real Estate & Business, Scottsdale, AZ
Designations Completed:
GRI (Graduate of Real Estate Institute, 118 hours of continuing ed to ensure the best representation for YOU!)
CNE (Certified Negotiation Expert)
SRES (Seniors Real Estate Specialist)
e-PRO (Real Estate & Marketing Expertise)
Society Association:
I am a member of the MRES (Master of Real Estate Society) for 2017. To become a member of the MRES, an applicant must show achievement in multiple areas including:
Proven Dedication to Real Estate Education
Earning Designations/Certifications
Participation in Real Estate Conferences
Serving in Community Organizations
In the past year, only 42 Realtors within the Arizona Association of Realtors met the requirements and gained/maintained membership in this society. I am proud to become a new member of the MRES for 2017.
My Dedication to Continuing Real Estate Education:
I have earned over 112 hours of ADRE (AZ Department of Real Estate) Approved Continuing Education Hours. (This does not include education such as the CNE or e-PRO certifications that do not count towards ADRE approved continuing education hours)
Here's a breakdown of what my ADRE Approved Education Covers:
Real Estate Legal Issues: 27 Hours
Agency Law: 27 Hours
General Real Estate: 18 Hours
Contract Law: 14 Hours
Disclosures: 14 Hours
Commissioners Standards: 6 Hours
Fair Housing Issues: 6 Hours
How do I do it? I MAKE the time and invest the money because I believe the minimum standards to gain and maintain a Real Estate license in Arizona are too low. My clients are too important to me to provide anything but the best.
Maximizing my education makes it possible for me to BEST Represent and Protect YOU!