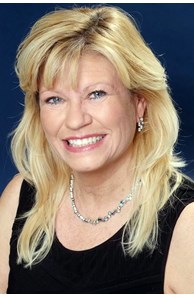 Sales Associate
Email

cheryl.lawrence@azmoves.com

Phone
Office
Connect with Cheryl
Designations
Smart Home Certified
More about Cheryl Lawrence
Business Philosophy:

Why consider Cheryl and Coldwell Banker to help you Buy or Sell a residential property?
About Cheryl Lawrence: Originally from Nebraska, Cheryl has lived and worked in the Phoenix Metro Area for over twenty years providing consultative services to her clients. Cheryl is a graduate of the University of Nebraska with a Bachelor of Science Degree in Business Education. She has been in sales and marketing for the past twenty years with a proven track record of results. Cheryl has the energy, drive and passion to provide exceptional service to her clients. She joined Coldwell Banker Residential Brokerage to help clients in Scottsdale and other surrounding communities.
Cheryl provides a broad experience base which will allow her to provide the high level of service you want and expect from a real estate professional. Cheryl promises to strive for the height of professionalism and looks forward to learning more about how she may be of service to you. Please call Cheryl @ 480-510-3266 for a Free Consultation!
Please click on the following link for updated Market Information:
Click here to see Market Watch Overview!
Communities Served:

Scottsdale
Fountain Hills
Carefree
Cave Creek
Paradise Valley
Biltmore
Other East Valley communities
Services Provided:

Cheryl has been providing consultative services to clients in Arizona for over ten years. She enjoys working with local and international clientele and loves referrals from happy customers. Buyers begin with a Needs Analysis to determine needs and desires for their next property purchase. You will receive helpful tools to lead you through the buying process in Arizona. You will receive a complimentary Buyer's Guide, Buyers Advisory, home loan information, and home warranty options. We will utilize the wealth of search resources @ Coldwell Banker to help you locate your new home, investment property, or vacation property in the Valley of the Sun.
No one in Arizona will do more to help you Sell your property! We will provide a comprehensive marketing strategy so your property is seen from around the globe. Many Buyers now begin their property search online and we share listings to over 300 web sites. In fact, our web sites generate on average 3 million visitors from around the world every month. Coldwell Banker is the first in the industry to start video listings on YouTube and we have had millions of video views. We also will showcase your property online and in print in our View Magazine. Coldwell Banker has 87,000 Sales Associates in 3,200 Offices throughout the U.S., Canada, Europe, Puerta Rico, Mexico, the Philippines, Bermuda, Israel, Singapore, Central America, China and the Caribbean providing your listing with maximum exposure to buyers. Cartus Relocation provides services to 160 countries and Fortune 100 companies. You will receive a complimentary Seller's Guide, Residential Seller's Advisory, helpful hints from American Home Shield for preparing and selling your home, and the Equity Escrow Advantage for savings on Escrow fees if work is started with Equity.
For over 100 years, Coldwell Banker and their Sales Consultants have provided customers with the highest level of support that only an industry leader could provide.
Education and Training:

Cheryl graduated from the Arizona Academy of Real Estate and is a licensed agent in the State of Arizona. She belongs to the Phoenix Association of Realtors and is a member of the National Association of Realtors. Cheryl has received many awards throughout her career, including Sales Person of the Year for outstanding sales achievements. She has an entrepreneurial spirit, she has negotiated and secured regional and national contracts; and, has been ranked at the top 5% of her peers.
Education: A graduate from the University of Nebraska Lincoln with a Bachelor of Science Degree in Business Education. Cheryl provided consultative sales/management to Fortune 500 companies and hospital enterprises in Arizona, Nevada and California. Her skills of negotiation and strategic selling/marketing will provide excellent service to her clients.
She is proud to represent Coldwell Banker Residential Brokerage in Arizona and believes in continuing her education to stay current with the market trends and Contract/Agency Law. Course Completion for 2012 Includes: Fair Housing, Contract Writing, Basic Finance, Cost Sheets, Representation Issues, Life of an Escrow, Coldwell Banker Advantage, Servicing the Seller, Working with Buyers, Open House Receptions, Presenting Offers, Home Inspections, Listing Consultations, Agency Law, Commissioner's Standards, Contract Law, Disclosure and Real Estate Legal Issues, and Social Networking Advertising.
Volunteering & Community Involvement:

Cheryl helps several charitable organizations and currently volunteers with a local animal rescue group, Paw Placement, providing care and finding forever homes for dogs and cats. Please visit our web site, pawplacement.org for more information. Moving can be very stressful on both people and their pets, so please consider a Realtor who will lead you through the process with ease.
In addition to volunteering in our community, she has also served on several HOA Boards in Scottsdale. She enjoys working with her fellow board members to maintain a beautiful property while staying within budget. She has a passion for gardening and provides direction for the landscape and tree care crews.
Growing up with midwestern work ethics and high moral standards has helped mold her into a person with high moral integrity and a caring nature. She takes pride in representing Coldwell Banker and her clients highest and best interests, and of course, their pets'.
Personal Background:

Originally from Nebraska, Cheryl attended The University of Nebraska @ Lincoln and is still a HUSKER football fan! At UNL, she joined the Delta Gamma Fraternity and Sigma Alpha Epsilon Little Sisters program. She enjoyed studying business and student teaching.
Her career began in Omaha as an administrative assistant to the CFO for a marketing firm. She moved to Arizona in 1987 to begin selling. Cheryl has enjoyed a successful sales career managing large geographical territories and sales teams, while providing consultative services to Fortune 500 companies and large healthcare groups.
Personal interests include hiking, traveling, shopping, volunteering, spiritual workshops, local sporting events, gardening, charitable functions, and simply enjoying the gorgeous sunshine in Arizona.
Please consider choosing Cheryl and Coldwell Banker for your next real estate transaction. We look forward to serving you.
Thank you!