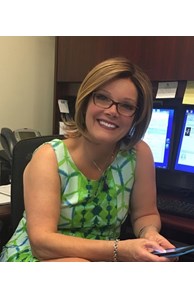 Branch Manager
Email

connie.manzano@azmoves.com

Phone
Office
Connect with Connie
Designations
Certified Real Estate Brokerage Manager (CRB), Luxury Property Specialist (Luxury Specialist), Short Sale-Foreclosure Resource (SFR), Smart Home Certified
More about Connie Manzano
I am here for one Purpose "Your success"


Not just a manager, also a coach, trainer, mentor sharing over 40 years of knowledge, expertise and support for building your new career or increasing performance and building a secure future for yourself and your family.
You owe it to yourself to call for a confidential, candid, frank strategy session regarding your untapped potential. Discover how partnering with Coldwell Banker Residential Brokerage and the award winning Scottsdale 101 branch will help you be the Top Listing and Selling consultant you are capable of being.
Incorporate this into a branch culture of "You Get by Giving" partnered with the wonderful tools and support offered by a 100+ year old company with a track record of being elected over and over as one of the Most Ethical companies in the world. Click here to see more information on Most Ethical company.
Our branch serves South, Central and North Scottsdale including Cave Creek, Pinnacle Peak, Troon and the greater Phoenix Metropolitan area including Paradise Valley Arizona.
If you want strong leadership that is vested personally in your Real Estate Success, then waste no more time and call Connie at 480-291-1600.
We are creating strong partnerships and ensuring your success.
Why Connie Manzano and the Scottsdale 101 branch?
I have enjoyed a remarkable 40+ year career with numerous awards and achievements as a top Real Estate sales associate, coach and trainer.
Prior to becoming a non-competing branch manager, I consistently sold between 85-115 homes per year and implement those skills in the coaching of my associates.
I have twice been recognized as Manager of the Year. I have been the recent recipient of "Arizona's Top 100 most Influential Business Women", the Presidents Special Achievement Award from Coldwell Banker Residential Brokerage and a Lifetime honored membership of Biltmore "Who's Who" Award.
I have also been the Director of Training and Career Development and a graduate of the National Speakers Academy. These skills have been utilized locally and nationally for the development and skill building of 1,000's of sales associates. I am honored to have been an author of several Real Estate courses as well as a past Certified Instructor for the Department of Real Estate in Arizona.
My biggest accomplishments come from the success I witnesses in my students and sales associates.
Success is a byproduct created from the promotion of systems designed to create good habits, steady lead acquisition, excellent customer service, exhilarating presentations and tough negotiation skills. Incorporate this into a branch culture of "You Get by Giving" partnered with the wonderful tools and support offered by a 100+ year old company boasting the "Most Ethical company" for the last 7 years, Webby Awards, Top Training Awards which creates a successful formula that cannot be duplicated anywhere else.
If you are an experienced sales associate we can increase your business. If you are a newly licensed sales associate we can develop your skill set and grow your business. You owe it to yourself to do the research that will make the difference with the positive impact that will be created and the enhancement of your life style created through your Successful Real Estate Career with Coldwell Banker Residential Brokerage.
The Scottsdale 101 branch is looking to create exceptional Real Estate Experiences for everyone willing to take the challenge.
Personal Background


Arizona is where I currently call home and started my Real Estate career over 40 years ago. Twenty years in the California Real Estate market created a unique diversity for market knowledge. Owning and managing dozens of rental properties gives me another skill set frequently used to coach my associates. Mother of two awesome children, a daughter and a son who have blessed me with four beautiful granddaughters, one a graduate of Syracuse University, another in a local community college, one serving our country in the military and the baby soon to graduate high school and attend college. My family gives me a wealth of blessings and happiness that cannot be counted in material possessions.
Designations:
Associate Broker
CRB: Certified Real Estate Brokerage Manager
SFR: Short Sales and Foreclosure Resource ®/SFR®
Smart Home Certified
Certified Public Speaker through the National Speakers Academy
Community involvement:
Scottsdale Associate of Realtors: Co-chair of the community outreach program
Ongoing drive to support our Military
Adopt a Family in conjunction to Camino Del Rio outreach
Adopt a Pet in conjunction to Coldwell Banker Residential Brokerage national outreach
Testimonials

My association with Connie Manzano these past five plus years as our office manager has strengthened my commitment to my own career, the office and to my fellow associates. I admire the dedication she has in everyone's success. The depth of knowledge she possesses and shares to advance the office, and unparalleled preparation for her sales meetings, ease of accessibility and availability make her a true leader you want to follow. She has made a positive difference in the office and to all that know her.
Connie ranks with the best I've seen in my 35 years of Real Estate and has earned my respect.
Frank Edelman/Coldwell Banker @ 101 Branch
I wanted to reiterate that as a new associate, I am so pleased with having chosen Coldwell Banker Residential Brokerage and specifically the Scottsdale @ 101 Branch. The agents are friendly, approachable and extremely helpful. The training, marketing tools and support are awesome. The coaching and interest you take in my career are so important to me. I truly feel that if you can't make it with Coldwell Banker, you can't make it anywhere.
Paulette Bateman

You are my Hero" Connie was "there to support me and encourage me when no one else was."
Sheryl Dolley (California)