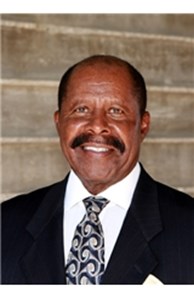 Sales Associate
Email

enoch.turner@azmoves.com

Phone
Office
Connect with Enoch
Designations
Smart Home Certified
Languages other than English
Spanish
More about Enoch Turner
Business Philosophy for Sellers
Listed below are elements I include in all of my marketing Plans:
Photography - The National Association of Realtors has found that a well executed photography plan can increase showings by over 300% and showings are the "name of the game."
Internet Marketing - Buyers have moved on line and for that reason, I distribute property information to more than 350 websites. If a buyer is looking for a home that is similar to yours, I want to make certain yours is considered.
HomeBase InTouch - Our proprietary HomeBase InTouch system connects me to online buyers within seconds of their inquiry. You must utilize a system that enables a nimble response to potential buyers.
SHOWCASE LISTINGS - Fewer than 10% of all listings on Realtor.com are SHOWCASE LISTINGS. I believe my clients deserve to be among that elite group to receive the added benefits of increased visibility and exposure.
You Tube - The number 2 search engine on the internet today is You Tube. That's why I feature all my listings ON LOCATION, the most visited real estate channel on You Tube today.
Multiple Listing Service - While everyone uses MLS, not everyone focuses on the attention to detail in describing the uniqueness of individual properties. The ability to convey these important characteristics in words can often determine who makes the "show list."
View Magazine - The View is distributed throughout the state of Arizona and the online version has a broad reach, including distribution to buyers in Southern California.
Open House Events - Networking has been found to be the number one reason homes sell. I spend considerable time conducting open house events and meeting with other Realtors. Marketing and promoting your home is a full time commitment.
Communities I Serve
I am a Coldwell Banker Residential Brokerage Realtor serving the communities of Carefree, Cave Creek, Phoenix, Fountain Hills and Scottsdale Arizona.
Personal Background
My wife and I moved from Northern California into Northeastern Scottsdale during the summer of 2005. We selected that time of year because we wanted to be certain from the start, that we could enjoy life in the valley during the hot summer months. The area of Northeastern Scottsdale was selected because of the quiet, natural and unspoiled beauty of the Sonoran Desert. After a couple of months adjusting during that first summer, we became acclimated and have never once regretted our move to "The Valley of The Sun."
The move to Scottsdale was our twelfth over a period that spanned some thirty years as we moved about in corporate America. Living and working assignments allowed us to live all across the country and to experience the joy of life from the view of many different communities. Illinois, Ohio, Oregon, Washington and California were all states that at one time we could call home. Internationally, we lived in Jamaica and I had the unique good fortune of working in the countries of Brazil, Argentina, Chile, Colombia, Venezuela, Peru, Ecuador, Mexico and the countries throughout Central America. All these experiences helped me to develop a broader understanding of consumerism from every imagineable level. The common ingredient of "superior service," that willingness to do what others cannot do because of a lack of training or experience; or what they will not do because of a lack of desire and commitment; is the driving factor for success.
I utilize these acquired business and life experiences every day in the field of real estate. I am equally as happy working with clients on the sale or purchase of their luxury dream home or with a client eagerly looking forward to their first home buying experience.