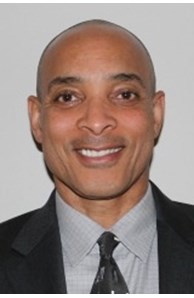 Sales Associate
Email

eric.davis@azmoves.com

Phone
Office
More about Eric Davis
But What about Eric


Press one for English. *One*. Press or say one for English. "One". Press or say— "I want to speak to a representative!" I'm sorry did you say, you want to pay your bill? Don't you hate it when you can't get past the automated voice messaging service? So does Eric Davis, a zealous realtor and advocate for verbal communication.
Not your average realtor, Eric is dedicated, sincere, and reliable. With excellent negotiation skills, to help you buy or market your property with the utmost integrity and know how, Eric understands your needs and wants. After relocating to the Metro Phoenix area from Metro Detroit in 2013, Eric decided to pick up where he left off—Real Estate. The type of person that loves to work with the people, he maintained his connection with Real Estate above all other industries he'd previously worked in. Eric has also spent a lot of time in public service. He spent four years on active duty in the Navy and another 17 years as a reservist before retiring from the military. Eric is also a former fire fighter and fire prevention specialist.
"The reason I started and remain in this business [Real Estate] is because I believe customer satisfaction is often lost in assembly line type of business communication," said Eric. These days communication has become so digital it's hard to connect one to one anymore. Because he gets to interact with actual human beings and not pre-recorded voices he is a top performer for all of his clients. Treating every transaction as if it were he buying or selling property, Eric gets great joy from delighting his clients in the home of their dreams. "I enjoy assisting homeowners in having a pleasant experience marketing and purchasing their homes," said Eric. When Eric is not showing homes he teaches himself to play the piano, bikes, runs and swims and even mountain climbs when everything else loses its excitement.
Interested in buying or selling call, text or email Eric: (480) 466-1604 – ericazrealtor@gmail.com
Education and Training

Awards And Designations


Coldwell Banker Residential Brokerage Accredited Real Estate Professional
Areas of Expertise

Community Involvement

Personal Background

Communities I Serve


Scottsdale
North Scottsdale
Northeast Phoenix
Phoenix
Area codes: 85255, 85254, 85253, 85258, 85260, 85050, 85032, 85024, 85022