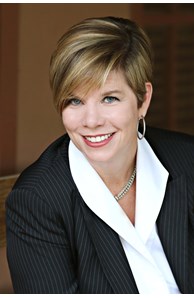 Branch Manager
Email

Erin.Holman@azmoves.com

Phone
Office
Non-Competing Branch Manager/Broker
More about Erin Holman
I love my job because I get to work with the most amazing and elite team of real estate agents in Scottsdale and Fountain Hills! When you stop by our offices, you get a sense of the independent agents who comprise our team. They are a caring, conscientious, driven group of individuals with a myriad of talents and specialties. Our agents support one another both inside and outside of the office - creating a unique environment and exceptional experiences with every real estate goal they reach for their clients. If you're looking for an office where everyone knows your name; where your peers are open to sharing their best practices; where we celebrate each other's successes; and where everyone strives to "raise the bar," you have found your home.

As a "non-competing" Broker I am fully committed to being a coach, mentor and a trusted advisor. As a full-time Branch Manager I am always available to address questions, concerns, provide guidance or simply to chat. On the evenings and weekends I am just a phone call away - something that gives new licensees added confidence and our seasoned professionals additional peace of mind. I am a trusted resource, counselor and partner to the agents, providing coaching sessions and goal setting guidance. As a licensed educator for the Arizona Department of Real Estate, continuing education is a passion of mine. Whether it's teaching technology to a small group, teaching fair housing in the classroom or coaching one-on-one, I'm in my element when passing on knowledge to others.

Along with Martha Appel, our Designated Broker at Coldwell Banker Realty, it has been a privilege to serve with organizations like the Arizona Association of Realtors ARMLS. When one has been afforded opportunities to grow and develop, I feel it's important to pay it forward and help others do the same. I always encourage our independent agents to learn new skills, make new connections and build relationships because you never know where those paths may lead.

I feel honored to be in a profession that allows people to fulfill their life goals and transition into a new future. When you work with us, you work with leaders in the profession, ranking among the best in the world and exceeding expectations.

What people are saying about Erin:
A top-notch professional. Erin knows the real estate business and has the passion and dedication to passing on her experience to others in her field. One of the best instructors and mentors I have had the pleasure of learning from and working with.

"Erin was easy to understand, was thorough in both her research and her explanations and demonstrated a genuine love for what she does. She is a professional and one that I am proud to say that I am associated with."

Additional Information:
Licensed Arizona Real Estate Broker, Managing Broker Branch Manager
Licensed to teach Continuing Education in the categories of Contract Law, Agency Law, Commissioner's Standards, Disclosure, Fair Housing and Legal Issues
Realtor Counsel experience in Ethics Disputes and Arbitration Matters
Member of AAR Professional Standards Committee
Certified Peak Producers Mentor
Owner/Administrator experience for ADRE licensed Real Estate School
Former Director of Technologies for a Fortune 500 Company