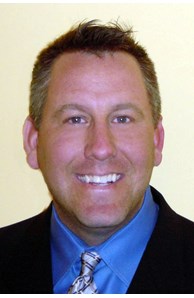 Sales Associate
More about Joel Browner
Why choose Joel?

As a potential home buyer or seller, you're about to make one of the biggest financial decisions of your life.That's why you should select a real estate agent with…
Excellent business sense
Detailed knowledge of the local market
Outstanding negotiating skills
A personalized, customer-oriented approach
When you choose Joel as your real estate agent, that is precisely what you get. I have a deep knowledge of the real estate industry which gives my clients major advantages in the purchase or sale of their home. I have years of personalized customer service experience in real estate, know the Scottsdale/Paradise Valley/Phoenix area intimately, and I work tirelessly to advocate for my clients.
Plus, I have the full strength and credit of Coldwell Banker behind me, the prestigious sales leader in the Scottsdale/Phoenix Metropolitan area.
Download this month's price statistics for Maricopa County
Market Watch Overview Report - Phoenix/Tucson

What I Do For My Sellers

Every Seller deserves a Marketing Plan that is both extensive and effective. That's why I tailor each plan to the home I am marketing. Listed below are a few elements I include in all of my marketing plans:
• Everyone uses the MLS. But I find that it is so important to pay attention to the details.
• Photography is everything in today's market. Did you know that NAR has found that a well executed photography plan can increase showings by over 300%?
• Fewer than 10% of all the listings on Realtor.com are SHOWCASE LISTINGS. I believe my clients deserve be among that elite group. It increases visibility and exposure is the name of the game.
• Buyers have moved online. That's why I take the time to distribute property information to over 350 websites. If a buyer is looking for a home similar to yours, I want to be sure that yours is considered.
• But it's not enough to put your property on the Internet. You have to have a way to respond to inquiries. Our proprietary HomeBase InTouch system connects me to online buyers within seconds of their inquiry. Without HomeBase InTouch, it would be like running an ad, and then never answering the phone.
• Networking has been found to be the number one reason homes sell. That's why I spend so much of my time holding Open Houses and networking with other Realtors. This is not a profession for the part timers.
• The number 2 search engine on the internet today is You Tube. That's why I feature all of my listings ON LOCATION, the most visited real estate channel on You Tube today. For a detailed marketing plan on your home, please feel free to call anytime
What I Do For My Buyers

I will ensure your experience is at it should be - an experience in integrity, service and commitment
• I pride myself in the knowledge of the market and the different surrounding areas. You deserve a full time professional.
• I continuously preview homes to know the inventory. This allows me to find the best properties for you in the least amount of time
• I know the market! I have lived in the Scottsdale area for 10+ years and share that insight with my buyers.
• I am affiliated Coldwell Banker's Fountain Hills and North Scottsdale office, making the knowledge of both areas a priority.
• Details matter. I will always keep you informed of every detail of the transaction.
• I listen. I will show only properties that meet the your needs and criteria
• Even though I've been in business a long time, I am constantly looking to improve myself and learn new things that will improve your buying experience.
• I study the market and will share with you my market statistics and analysis so you can make an informed decision.
Free Services For My Clients

– Concierge Services The Coldwell Banker Concierge program is designed to enhance your buying, selling and homeowner experience by providing discounts for hundreds of products and services that will help you before, during and after the purchase of your home. The one quality that has always distinguished Coldwell Banker from our competitors is the high level of service that we provide our buyers and sellers.
– Market Action Reports Every month I send my clients an easy to read report filled with the most recent statistics on home sales, prices, listings, inventories and trends. Having useful information so you can make an informed decision is an integral part of the service.
– The View... Receive an electronic version of our monthly, statewide property magazine for property viewing at your leisure. Just let me know and I'll send you the link.
– Loan Modifications, Short Sales, Foreclosures & Resources Let me be your "Trusted Advisor". When you need extra help, I want you to think of me. I have detailed information and can point you towards the resources you need that can help. I have spent the time to receive additional training and collected the resources to point you in the right direction