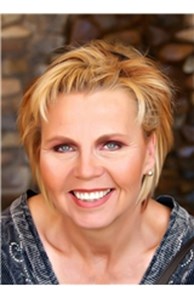 Sales Associate
Email

laurelle.anderson@azmoves.com

Phone
Office
Connect with Laurelle
Designations
Smart Home Certified
More about Laurelle Anderson
Introduction
I am seriously passionate about horses and Real Estate. Canadian born and raised, it was a strong personal commitment and intentional focus that first brought me to Arizona nearly 30 years ago following a love affair with the Equestrian World. It has been my advantage to obtain meaningful growth as a working Professional and Entrepreneur. These experiences enabled me to focus much of my career on meeting critical and meticulous needs of clients and individuals requiring essential information,thereby enabling them to become better informed and prepared to make necessary decisions. The result was that I developed acute set of 'attention-to-detail' skills and this has perfectly prepared me for my full-time career in Real Estate.
Today, I am a long term resident of North Scottsdale. My childhood passions still continue to bridge my world with fellow Equestrians, and the seemingly natural progression into Real Estate seems to be a very good fit for me. I'm constantly enthused with the opportunity to help others through this process. I find it challenging and rewarding to be entrusted with this task, and I am grateful for the opportunity.
Know that at the very foundation of who I am as an individual, is a strong 'salt-of-the-earth' character built upon fairness, loyalty, integrity and trust. My goal is to help you attain your objective by getting the job done to the best of my ability. I look forward to doing exactly that!

Awards And Designations
COLDWELL BANKER RESIDENTIAL BROKERAGE: Award - in "Recognition and Appreciation of Outstanding Service" - Presented July 2013
COLDWELL BANKER RESIDENTIAL BROKERAGE: Award - in "Recognition and Appreciation of Outstanding Service" - Presented February 2013.
Testimonial
August 2013
I met Laurelle at an open house and was immediately impressed with her clarity in communication -- she was proactive, sharp and on point. Working with Laurelle to find a home, she was consistently prompt for showings, with email replies and telephone calls and continued to be available in this fashion after the closing. She was present for inspections, surpassed expectations by presenting an offer in person to stand out while in competition with other offers. Laurelle truly made the experience great with all of the effort made to ensure the home closed and it was done properly. Looking back, my new home truly matches the qualities and features that were prioritized as important during our first conversation. Her enthusiasm, passion and attention to detail make it easy for me to recommend Laurelle in the highest regard.
Douglas G. Benting DDS, MS, FACP
April, 2013
To Whom It May Concern:
I am writing this letter of behalf of my friend Laurelle Anderson. Laurelle, an associate with Coldwell Banker, was my realtor who did an outstanding job selling my home in Sweetwater Ranch in north Scottsdale, Arizona. Laurelle introduced herself to me when she was "working the neighborhood" one warm sunny weekend in late summer, distributing her material for those in the area who might be interested in selling their home. I was out in my garage that afternoon, surveying the beginnings of what would be an enormous task of a garage "estate sale".
I cannot recommend Laurelle Anderson highly enough. She is the consummate professional who really knows the market. She was steadfastly dedicated to getting my home sold, jumping right into doing the research etc. and providing the services needed to get my home sold on a timely basis and at the best price. I regard her as a true professional and a dear friend.
Sincerely,
Sally Ingalls Rudd