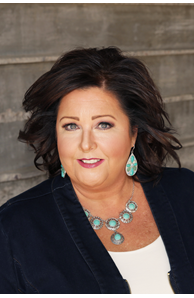 REALTOR®
Email
Phone

Market Scottsdale at 101Office

7221 E Princess Blvd Ste 117, Scottsdale, AZ 85255-9669
When Passion Becomes a Profession
More about Patricia Godleski
Hi I'm Patricia "Patti" Godleski. Thank you for your interest in my professional real estate services! I am proudly associated with Coldwell Banker Residential Brokerage's Scottsdale Road and the 101 branch.
I am a long-term resident of the Phoenix/Scottsdale area. I specialize in the Northern area of the valley of the sun and the surrounding areas (Phoenix, Scottsdale, Fountain Hills, Glendale, Peoria). I love the big blue Arizona sky, the amazing colorful sunsets and the great weather Arizona offers all year round! Arizona provides superior resort-style living, outdoor malls and activities and a variety of dining locations.
I have over 30 + years of experience offering superior customer service and solutions to meet client's diverse needs (ranging from the Oil & Gas Industry to managing 400 high net-worth clients for a trillion-dollar investment management company). I consider it a privilege to get to know my clients, which allows me to understand their needs, desires and dreams to find a home they will love!
I will put my real estate industry knowledge, expertise and professionalism to work for you while employing my negotiation skills and strategy to accomplish your financial goals and seamlessly transition you into the next stage of your life. My goal is to position you for the most advantageous transaction in the buying or selling of your home.
I have experience in relocation as I grew up as a military dependent, moving every 6 months to a year domestically and internationally until I relocated to Arizona. I have also been responsible for 3 corporate cross-country moves for multiple families, so I understand the relocation process in its entirety. This is what drives my passion for service, family, home, hospitality and travel.
I look forward to working with you, using my passion, experience, skills and commitment to service excellence to meet your home needs and wants.
Please visit my website: PatriciaGodleski@cbintouch.com, or you may contact me at (720) 470-4445. I look forward to hearing from you!
Get To Know Your Real Estate Professional
My Hobbies include: oil Painting, fishing and four wheeling. I enjoy singing, entertaining, cooking, baking and decorating for the Holidays.
Love dogs. Love to Laugh. Love to travel.
What my friends would tell you: I'm always happy and have genuine joy.
My Gallup Strengths Finder top 10:
Achiever
Responsibility
Arranger
Positivity
Knowledgeable
Strategic
Belief
Maximizer
Connectedness
Professional