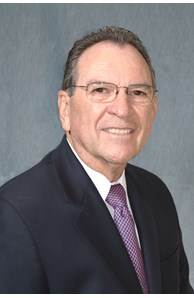 Associate Broker
Email
Phone

Market Scottsdale at 101Office

7221 E Princess Blvd Ste 117, Scottsdale, AZ 85255-9669
More about Reggie Sanchez
SERVICES FOR MY SELLERS

Every Seller deserves a Marketing Plan that is both extensive and effective. That's why I tailor each plan to the home I am marketing. Listed below are few elements included in all of m Marketing Plans:
• Everyone uses the Multiple Listing service. But I find it is so important to pay attention to the details. If the home does not make it to the "show List", the plan falls short.
• Photography is everything in today's market. Buyers want to see pictures. The National Association of Realtors has found that a well executed photo layout can increase showings by over 300%!
• Fewer than 10% of all listing on Realtor.com are SHOWCASE LISTINGS. I believe your home deserves to be among that elite group. It increases visibility and exposure of your home is the name of the game.
• Buyers have moved online. I take the time to distribute property information to over 350 websites. If a buyer is looking for a home similar to yours, I want to be sure yours is considered.
• Being on the Internet is not enough! You must have a way to respond quickly to inquires. Our proprietary HomeBase InTouch system connects me to online buyers within seconds of their inquiry. Without my HomeBase InTouch system, it would be like running an ad, and not answering the phone.
• I make sure all of my listings are featured in the View Magazine. The View is distributed throughout Arizona, and the online version has a very broad reach including distribution to buyers throughout Southern California. That's powerful!
• Networking has been found to be among the top reasons homes sell. That's why I spend much of my time holding Open Houses and networking with other Realtors. This is not a profession for the part timers.
• The number 2 search engine on the internet today is You Tube. I feature all my listings at ON LOCATION, the most visited real estate channel on You Tube today.
• For a detailed Marketing Plan on your home, please call me at any time.

WHAT I DO FOR MY BUYERS
I strive to ensure your experience is a positive one – an experience with integrity, service and commitment to your satisfaction.
• I pride myself in the knowledge of the Phoenix/Scottsdale market and the surrounding areas. I believe Buyers deserve a full time professional Realtor.
• I continuously preview homes to know the available inventory. This allows me to find the best properties for you in the least amount of time.
• I know the market! I have lived in Arizona all my life.. in the northeast Phoenix/Scottsdale area for the past 20+ years. I can share this insight with my buyers.
• I am affiliated with the Coldwell Banker office located near Scottsdale Rd at the Loop 101. This is a popular area of northeast Phoenix metro.
• Details are important. I will keep you informed of every detail of the transaction.
• I listen to you. I will show only properties that meet your needs and criteria as you have described to me.
• This business is constantly changing. Though I've been in business a long time, I am always looking to improve myself and learn new ways to improve your buyerin experience.
• I study the market and will share with you my market statistics, trends and analysis so you can make an informed decision.
If you would like a copy of our Market Action Reports or would like to receive a copy of the View, our statewide online property magazine, please notify me by email and I will be happy to see that you receive either or both.

PROFESSIONAL INFORMATION

• Licensed real estate agent since 1971.
• Licensed real estate Broker since 1997.
• Member – National Association of Realtors
• Member – Arizona Association of Realtors
• Member – Phoenix Association of Realtors
• Graduate, Realtors Institute (G.R.I.) 1978
• Certified "Short Sale & Foreclosure Resource" (SFR) by NAR
• Former Real Estate instructor for Pre-Licensing and
Continuing Education credits.

ON A PERSONAL NOTE:
I am an Arizona native having lived the majority of my life in the Phoenix metropolitan area, including Scottsdale, Cave Creek, Tempe, Phoenix and Glendale. With 39 years of real estate experience, as both a Sales Associate and Branch Managing Broker, I have the ability to assist you with your Real estate needs. Whether buying or selling a personal residence or dealing with investment properties, such as land, apartments or single family income units, I would appreciate the opportunity to counsel with you and assist with the purchase or sale. My previous work experience includes 10 years of title, escrow and trust/estate work in Arizona.
My wife (also an Arizona native) and I enjoy hiking the many trails and mountains throughout the state. We've hiked the highest peak in Arizona, Mt. Humphreys at 12,633 ft., and down to the bottom of the Grand Canyon and out. We like to travel the U.S. and recently traveled to the Far East (Cambodia) and South America. While in Peru we completed the 4-day hike of the Inca Trail into Machu Picchu, the "Lost City of the Incas". we look forward to future adventures.

FREE SERVICES FOR MY CLIENTS

Concierge Services- The Coldwell Banker Concierge program is designed to enhance your buying, selling and homeowner experience by providing discounts for hundreds of products and services. These products and services will help you before, during and after the sale or purchase of your home. The one quality that has always distinguished Coldwell Banker from our competitors is the high level of service we provide our buyers and sellers.
• Market Action Reports – Just for the asking, I will send my clients an easy to read report filled with the most recent statistics on home sales, prices, listings, inventories and trends. Having this useful information so you can make an informed decision is an integral part of the service I provide.
• Newcomer's Community Guide – Anchored by the nation's fifth largest city, the state capital of Phoenix, the Valley of the Sun draws together vibrant suburbs, like Scottsdale, friendly small towns, urban villages, and other major cities to embrace every lifestyle and environment. I'd be happy to send your own copy filled with hundreds of links to useful information on the area.
• The "View" Magazine – Receive an electronic version of or monthly, statewide property magazine for property viewing at your leisure. Just let me know and I'll send you the link.
• Loan modifications, Short Sales & Foreclosure Resources – Let me be you're "Trusted Advisor". When you need extra help, I want you to think of me. I have detailed information and can point you towards the resources you need that can help. I have spent the time to receive additional training and certification as a distressed property resource.

USEFUL LINKS

To view a video about the new Coldwellbanker.com, click on the link below:
http://www.youtube.com/watch?v=uv4kUbgirVo
Learn More about the Homeowner Tax Credit. Click on the link below:
http://www.youtube.com/user/coldwellbanker#p/c/0620A637A8C57478/5/rQQ9IspatA8
To Search the Multiple Listing Service (MLS) like an Agent, click on the link below:
http://www.A147234.listingbook.com

Top 10 Home Repair Tips – click on link below:
http://youtube.com/coldwellbanker#p/c0620A637A8C57478/0/PvG8Vxe21Xc

Tips for Staging Your Home, click on link below:
http://www.youtube.com/coldwellbanker#p/c/0620A637A8C57478/15/ec7QCZAxidY


Short Sale Seller Advisory, click on link below:
http://www.aaronline.com/documents/ssseller_advisory.pdf

AAR Buyer Advisory Form, click on link below:
http://www.aaronline.com/documents/buy_advis.pdf

Relocation Services, click on link below:
http://azmoves.com/buy-your-home/relocation-services.aspx

Lake Havasu Long-Term Rentals, click on link below:
http://www.azmoves.com/LakeHavasuLongTermRentals.aspx