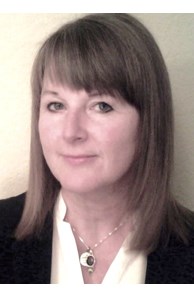 Sales Associate
Email

thesedonahouse@yahoo.com

Phone
Office
More about Gail Jenkins
I would love to be your Agent
Let Me Introduce Myself:
I was born & raised in the Washington/Baltimore Metropolitan Area & lived there for most of my life.  I worked in Marketing & Development, mostly for non-profits in Washington, DC, before switching over to Real Estate in 2004.  First for Long & Foster Real Estate in Baltimore, & now for Coldwell Banker First Affiliate here in Sedona.  
I love Real Estate.  I love the service it provides.  I love the culture. But mostly I love the connections I make working with people & the opportunity to guide them through one of their most significant life moments, making a move. 
Your Sedona Experience:
Sedona is especially significant.  The majority of people moving to Sedona have taken that bold step in fulfilling a dream & building a new life.  It's the magic of our town & the awesome beauty of our land that draws people here. It's the small town sense of community.  It's the artifacts & echoes of ancient people, which seem to linger in the rocks & valleys.  It's Sedona's art community.  It's Oak Creek winding her way through mountain passes, weaving sky & earth & water together.  People often find themselves becoming more expressive after moving to Sedona.  They move to here & before long they're trying new things.  It's an amazing transition to witness. 
To be a part of helping people fulfill a dream, at least where their home is concerned, well, it's a privilege.  I moved here myself five years ago.  I went through the process of choosing a Realtor and locating the right home. I get it.  
As Your Agent:
I would love to be your Agent.  I would love to work with you in getting your Real Estate needs met.  It will always be my goal that you get the professional attention, service, & information you need to make your Real Estate decisions with confidence.  I want you to feel good about your sale and/or purchase & how it unfolded.  I want you to remember your experience buying or selling a home here Sedona (and the surrounding Verde Valley) well.
Give me a call.  I would LOVE to work with you.