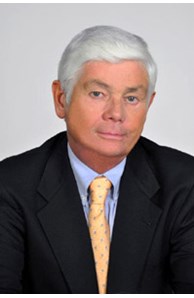 Sales Associate
More about Reg Owens
Real Estate Broker since 1983
Business Philosophy
Reginald's diverse expertise in land use planning, economic development and real estate development and sales, coupled with his extensive experience living abroad in England, Switzerland, France, and Hong Kong, has produced a depth of knowledge and appreciation for all aspects of residential real estate.
Paramount is a respect for all cultures, and an in-depth commitment to provide each client with respect, integrity, reliability, expertise and the highest level of professionalism.
Whether representing a Seller or a Buyer, Reginald's first step is open communication to define each client's priorities, requirements, and expectations, followed by a detailed discussion on how to reach each client's objectives.
Credentials
Reginald graduated with a degree in Urban and Regional Planning from Michigan State University, and became a consultant with a firm specializing in real estate land use design.
He was licensed as a Professional Community Planner by the State of Michigan, certified as a member of the American Institute of Professional Planners, and has held real estate brokers licenses in Michigan, New York, Florida and since 1983 in Arizona. 
Reginald has also been previously qualified in the courts of Arizona, Nevada, and Utah as an expert in the fields of real estate, development and eminent domain litigation.
Reginald came to Arizona in 1981 where he was selected to administer the design and development of the Arizona State University High Technology Research Park in Tempe, Arizona.
From that position, Reginald became a Partner with a large Phoenix based architectural firm, heading up their Real Estate Advisory division
Reginald's final position prior to moving to Sedona in 2004, was as the Director of Economic Development and Housing Director for a large Florida Gulf Coast community.
Areas of Specialty & Expertise
-          Sedona/Village of Oak Creek
-          Cottonwood/Clarkdale/Cornville
-          Lake Montezuma/Rimrock
-          Resale of single-family, patio and townhomes
-          Vacation and second home properties
-          Luxury properties
-          Subdivided vacant lots and acreage properties
-          New custom home construction
Community Involvement
Reginald is on the board of directors of the Sedona Village Business Association, and previously served on the Design Review boards for the City of Tempe, and the Village of Oak Creek Association.
Personal Background
Reginald has been married to his wife Kathleen for 30 years, with two daughters.
Besides his professional work ethic, Reginald is an experienced "blue-water" sailor, with numerous trips to the Caribbean, South Pacific and the West Indies.  Reginald is also an avid freestyle swimmer.