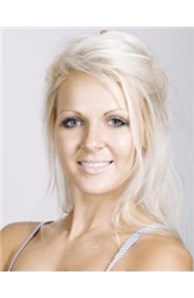 Sales Associate
Email

Megan.Ternes@azmoves.com

Phone
Office
Connect with Megan
Awards

Bronze Society

International Sterling Society
More about Megan Ternes
Business Philosophy
As a Realtor it is my duty to provide clients with reliability and consistency throughout an entire Real Estate Transaction. It is my duty to be diligent in tasks that come up within a Real Estate Transaction and to assure my clients are represented by an educated individual that is aware of the happenings within the ever-changing Real Estate Market.
Values Communication
Reliable
Hard Working
Education and Training
I participatie in over 24 hours of continuing education every two years, topics that cover both Contract and Agency Law, Commissioner's Standards, Fair Housing, Disclosure, Real Estate Legal Issues, and General Real Estate.
As of 2015 I will also be attending a Commercial Real Estate Program as I am already licensed in Commercial Real Estate, but am looking to become a better educated agent when concerning the Commercial Real Estate Contract Law.
Areas of Expertise
I have always had a passion for working with my elders and have made myself at home in the adult community of Del Webb, (Sun City, Sun City West, & Sun City Grand) studying the floor plans and market in the Del Webb Community and consistently making myself present and available to the people of the community on a seven day a week basis.
Expanding my areas of expertise, I frequently market and provide my services to the Surprise, North Peoria, and Northern Glendale folks as this is the area in which I have grown up and continue to reside.
Community Involvement
As both a supporter of our Armed Forces and my love for animals, I provide the opportunity for my clients to choose one of two charities in which I donate 10% of my in-pocket commission with each closed home sale transaction. 10% of my in pocket commission of each sale is donated to either the Wounded Warriors Project or The Arizona Humane Society by the choice of my clients. Giving back to the community is a priority!
WOUNDED WARRIOR PROJECT
ARIZONA HUMANE SOCIETY
Personal Background
Before starting my Career in Real Estate I work at Boswell Hospital for three years while going to school full time to become a Pharmacist, when it came down to going to Med-School I had an awakening where I realized that sitting in a box and pushing pills was not the most exciting career I could have chosen. I sat down and asked myself, what would really make me happy in life? What would I really enjoy doing for the rest of my life? And it hit me, REAL ESTATE! I would love to be a Realtor! So I packed up my Chemistry books and went to Real Estate School where I graduated and have built up my career for the past two years. Since then I have come in contact with the most delightful people and hear the most amazing life stories that my clients share with me, I can truly say I love my career as a Realtor!
Communities I Serve
Surprise, Del Webb, North Peoria, Northern Glendale.