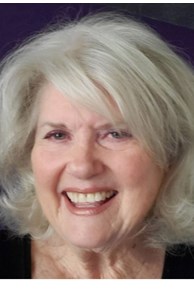 Sales Associate
Real service. Real results. Real estate.
Awards

International Sterling Society
Designations
Luxury Property Specialist (Luxury Specialist), Senior Real Estate Specialist (SRES), Smart Home Certified
More about Eileen Harris
"Real service. Real results. Real estate."
Real Estate is my chosen profession because I can make a difference in peoples' lives and because of the daily challenges that it presents. My goal is to help you achieve your real estate goal. Knowledge of the local market, 30+ years of real estate experience and the love of negotiating on your behalf are the hallmarks of my business. Everyone deserves the best representation so listening carefully to what your wants and needs are and addressing them quickly is my way of providing great service. It is my belief that my knowledge, integrity, professionalism, and fun provide the best experience for you.
My prior 20 years of experience as an interior designer give me a unique perspective on real estate. The ability to lay out plans and possibilities can help you make the important decisions needed for creating the right environment when buying your new home. If you are selling your home, my interior design background and experience affords my ability to stage your home to present it to prospective buyers in the best light possible. In addition, my knowledgeable team and concierge service are always available to you for answering questions or recommending related services you may need including moving assistance.
To learn more about me and how I work, check out my reviews. For 30+ years, I have loved being a Realtor and now I'd love to go to work for you! Let me show you how I work.
Communities I Serve
My original move to Arizona in 1967 affords me the knowledge of the greater Phoenix area and how it has grown. I serve the areas of: Scottsdale, Fountain Hills, Carefree, Cave Creek, Phoenix, Sun City West, Sun City and other areas in the Valley of the Sun. If my knowledge of an area is limited, I am happy to refer my clients to an appropriate and competent agent in that area.
Awards And Designations
Seniors Real Estate Specialist
Century Club
President's Club Silver, Gold, Platinum
Team Leader - Agent Council
Listing Credentials Training Graduate
CSSN - Certified Short Sale Negotiator
#10 agent nationwide with previous real estate company
#6 agent in CA with previous real estate company
Top 1% Nationwide with previous real estate company
Listed in Marquis Who's Who, Who's Who in the World, and World Who's Who of Women
Areas of Expertise
My 20 year background as an Interior Designer gives me insight into the needs of my Buyers and Sellers. I have closed hundreds of transactions for my Buyers and Sellers, always maximizing the transaction experience to achieve the client/customer goals.
For Buyers, I am able to create pictures in their minds of what their new home would look like with their furnishings in it and to make suggestions as to structural and design changes. Often, this makes a difference between making a purchase or continuing the search for a new home.
For my Sellers, my design ability and my real estate background allow me to give counsel as to what does or doesn't need to be done to a house in order to get the maximum benefit from a potential purchase.
My purpose as a Realtor is to provide the best service I can to my clients and customers, and my background and negotiating abilities allow me to do just that.
Community Involvement
Past President of Santa Fe Homeowners Association
Past President of Saguaro High School Girls Basketball Boosters
Past founding member of Scottsdale Business Owners' Association
Certifications
SRES - Seniors Real Estate Specialist
Century Club Platinum
Global Luxury Certified
Circle of Excellence
CSSN - Certified Short Sale Negotiator
CPRES - Certified Probate Specialist
Client Reviews
Pat P Second/Vacation Home Ms. Harris is a total professional. She is completely knowledgeable about the industry and can negotiate the best price possible. She is a perfectionist and covers every detail. She goes more than the extra mile for her clients. We have bought and sold homes with her representation in the past and intend to have her represent us in the future..5 star
AZ Agent Strengths: Local Knowledge, Attention to Detail, Communication Skills, Responsiveness, Professionalism, Dedication, Negotiating Skills
Pat P- Previous Review Eileen is a fantastic real estate professional. She has been in the business long enough to have complete knowledge of the various neighborhoods and has a complete knowledge of the current market prices. She is well respected in her profession and has a great working relationship with others on her field. She goes beyond above and beyond to give extraordinary service. I would recommend her her to all people who want a positive real estate experience.
AZ Agent Strengths: Attention to detail, Responsiveness, Dedication, Negotiating Skills
Tom W - Relocator We just completed our second home purchase (nine years apart) with Eileen. Thanks to Eileen's leadership, experience, and directives, we are now in our new home on time and with no surprises.
AZ Agent Strengths: Local Knowledge, Attention to Detail, Communication Skills, Responsiveness, Professionalism, Trustworthiness, Dedication, Negotiating Skills