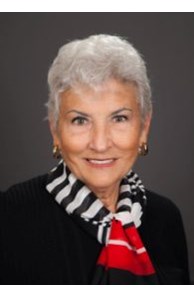 Sales Associate
Email

anna.besmer@azmoves.com

Phone
Office
Connect with Anna
Designations
Smart Home Certified
Languages other than English
German
More about Anna Besmer
Business Philosophy
Business Philosophy: I became a Realtor to serve my clients/customers. I enjoy satisfying and pleasing my clients, and will go "the extra mile" for them. Many of the services I do for them could be considered out of the ordinary scope of Real Estate duties. Since I live here full time, I often also do "property watching" (including minor repairs), especially for out of town clients/sellers. I've arranged estate sales, and cleared out homes that sold; cleaned homes when necessary. Introducing buyers to their new home and surroundings has also been part of my services; giving them names of service people or contacts they ask for.
I enjoy what I do. I do not work "full time" by most definitions of full time. I prefer to say I work "sporadically"..... meaning I work very hard for my clients and customers, I just don't work very hard to grow my client list. I prefer to work with just a few people at a time, and really get to know them and do a good job for them. I have no problem with people who want to see every house on the market; I want them to be sure they are making a good decision when they make a decision to buy. This way I've gotten to know my customers and their priorities, and have sold several houses to buyers who never saw the home they bought until the inspection or even the closing. I've gotten to know them, and they've gotten to know me and trust me not to push for a sale just to make a sale. My definition of a "top producer" is not someone who racks up a high number of transactions in which they are involved; in my book a "top producer" is one who truly serves those clients to their satisfaction.
I'll be in this business as long as I enjoy it; they day it becomes just a "job", I will give up my Realtor license.
Education and Training
My Real Estate education has followed the normal course of classes, earning my accreditation, and then taking additional classes throughout the years. I was licensed in Wisconsin before moving here, and have been licensed in Arizona for 10 years.
Awards And Designations
I have never believed in accumulating a series of "titles and designations" for the purpose of having them. I do regularly attend various Real Estate related classes to attain knowledge in my field. I also believe in learning from my contacts with local people and the media.
When I've been asked if a have a "designation", I usually say (with a smile) I have earned my DGR designation: Darn Good Realtor.
Areas of Expertise
Since I work in the Sun Cities exclusively, and primarily in Sun City West, I would say my "area of expertise" is Sun City West.
Community Involvement
Full time resident of Sun City West since 2000. Member of International Social and Dance Club, Theatre West, and Karaoke Club of SCW for 13 to 14 years. Current President of the International Social and Dance Club for 10 years. Treasurer of Karaoke Club.
Personal Background
Originally from Germany, but lived in Wisconsin most of my life. Moved to Arizona in 2000, and have lived in Sun City West since then. In Wisconsin I worked in accounting and then a short time in Real Estate before moving to Arizona. Worked for Ken Meade Realty (now Coldwell Banker) since 2004. I am married (almost 50 years) to John; we have two children and four grandchildren, all of whom live in Wisconsin.
Communities I Serve
I prefer to work in Sun City West where I feel I am most knowledgeable about the lifestyle and amenities having lived here full-time for over 14 years. I am also fairly familiar with Sun City and Sun City Grand. I will not go "outside the walls" of the Sun Cities. I feel the Sun Cities are their own little world, as far as Real Estate is concerned. Many of the things that happen in the communities around us just don't apply. I love Sun City West and feel I can represent its advantages and amenities with enthusiasm.