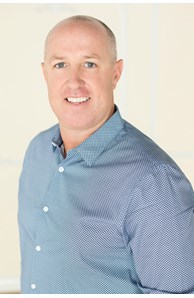 Sales Associate
Integrity and Professionalism
More about Joe O'Connor
Hello, I'm Joe O'Connor, a real estate professional proudly affiliated with Coldwell Banker Residential Brokerage in Tempe, Arizona.
Originally hailing from Boston, I've lived in Arizona for over 20 years and am extremely familiar with the Valley of the Sun! I've seen our state and the market change significantly and I can appreciate each city, community, and neighborhood for their own unique qualities… just as every buyer and seller possess their specific criteria. Having gone through this process myself trying to find our family the perfect home – I can relate to my clients and the experience they are faced with – and my goal is to make that a positive one.
I pride myself on professionalism, integrity, and an enthusiastic sincerity in helping people. My key skills from my previous work experiences include developing and implementing strategic and tactical sales and marketing avenues to optimize strategies and drive sales. Additionally, I respect the financial and emotional investment that goes with selling or purchasing real estate so do not take the responsibility lightly.
In my personal time, I enjoy playing baseball, golfing, and spending time with my wife and two daughters.
Finding the right person to help you can be difficult in an already overwhelming process. I'm genuinely committed to my family, friends, and clients. I welcome the opportunity to assist you as well!