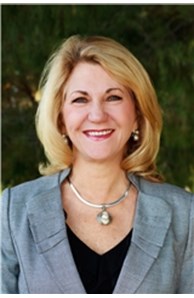 Associate Broker
Designations
Accredited Buyer Representative (ABR), Certified Real Estate Brokerage Manager (CRB), Certified Residential Specialist (CRS), e-PRO, Graduate of the Realtor's Institute (GRI), Short Sale-Foreclosure Resource (SFR), Smart Home Certified
More about Linda Berg
Business Philosophy
Linda Berg has been a licensed real estate broker since 1978. She is the previous manager for Coldwell Banker Residential Brokerage Tempe/Ahwatukee office. The communities she serves include Phoenix, Chandler, Gilbert, Mesa, Tempe, Apache Junction, S. Scottsdale, and Maricopa. Tempe is the home of Arizona State University and Linda's alma mater.
Linda, as a full-time, 24/7 Real Estate Broker, she is dedicated to meeting the needs of her clients, in a highly skilled manner. Whether you are interested in purchasing a home or selling your current residence, building a portfolio of rental properties, or investing in a fix and flip, she has the expertise for you.
She can keep you posted about area activity through action reports and newsletters. After years of networking, she can refer you to a capable agent in any location.
Visit her website: www.azrealestaterocks.com
ColdwellBankerHomes.com
Awards And Designations


•Licensed REALTOR® since 1978, striving for 100% client satisfaction
•Certified Residential Broker (CRB), Certified Residential Specialist (CRS), Graduate REALTOR® Institute (GRI), Accredited Buyer Representative (ABR), ePRO, Relocation Certified (RRC)
•Associate Broker since 1981
•Southeast Valley Board of REALTORS® Grievance Committee 1998-2000
Womens Council of REALTORS member since 1998.
Southeast Valley Womens Council of REALTORS President 2000
Arizona State Womens Council of REALTORS Govenor 2002
•Southeast Valley Board of REALTORS® Director 2000-2007
•Arizona Association of REALTORS Director 2000-2007
•National Association of REALTORS Director 2003-2007
•National Association of REALTORS Committee Member 2008-2011
•Southeast Valley Board of REALTORS® Vice President 2003
•Southeast Valley Board of REALTORS® President-elect 2005
•Southeast Valley Board of REALTORS President 2006
Arizona Association of REALTORS RPAC Trustee 2008-2012
Commissioner State of Arizona Family Services
Areas of Expertise


Coaching New and Experienced Agents to SUCCESS
Leading the Team to the next level of achievement
Residential Resale: Single Family, Condos and Townhomes
New Homes
1031 Tax Deferred Exchange
Multi-family
Investor
Community Involvement

Coldwell Banker Tempe/Ahwatukee Office is involved in the community. For the past 18 years, the agents have been involved with Toys for Tots and has collected thousands of toys and brightened the lives of children. They have also worked on building homes with Habitat for Humanity and collecting food for St. Mary's Foodbank. Testimonials


Chuck Weesner, Coldwell Banker Residential Brokerage
Studies of leadership have produced theories involving traits, situational interaction, function, behavior, power, vision and values, charisma, and intelligence, among others.
Linda, an icon in the industry, exhibits all of these traditional skills of management, but has a great ability to lead the horse to water...to show you, not just the answer, but how to find the answer.
TRUE LEADERSHIP
Lisa Craze, Coldwell Banker Residential Brokerage
Linda Berg has been a wonderful manager. She has knowledge and experience that she shares with warmth and patience. She goes out of her way to be available and helpful at a moment's notice. Linda also has the ability to encourage an office environment that promotes learning, professional growth and co-operation. I have great appreciation for Linda and all that I have learned from her. Her positive attitude, along with her understanding of the industry, makes her the ideal manager.
Bob McDermott, Coldwell Banker Residential Brokerage
Linda Berg is an excellent Real Estate Manager, she smoothly handles all situations as well as keeping everyone's moral on a higher level.
G-II Varrato II, Coldwell Banker Residential Brokerage
Relocation/PCS Specialist, Ret. USAF, AZ State Director VAREP
My wife and I have known Linda Berg nearly a decade and half. She is professional and ethical above reproach. Linda is the managing broker for one of Coldwell Banker's largest and most successful offices in the east valley of the Phoenix Metro area. Linda completely understands how to engage today's Internet Empowered Consumer while allowing the IEC the anonymity they desire. If you are looking a professional and efficient real estate practitioner to assist you and/or your clients with real estate purchase or sales, in the Phoenix Metro east valley of Arizona, you couldn't make a better connection than Linda Berg. Lori & G-II – Coldwell Banker Metro
Carla Royter, Retail Sales Manager - - North County at The San Diego Union Tribune
January 13, 2009, Carla worked with Linda but at different companies
I've worked with Linda in two of my past positions. Linda is an extremely talented sales manager who excels at motivating and coaching her teams. But what has impressed me most is Linda's performance in the leadership roles she undertook within the real estate industry. Linda was exceptional at leading the Women's Council of Realtors as President of that organization and as the President of the Southeast Valley Association of Realtors. She always rises to the top. And she is now well recognized as a strong leader within the industry. Her performance is inspiring.
Heidi Zebro, Business Relationship Manager at On Q Financial, Inc.
January 12, 2009, Heidi worked with Linda but at different companies
I have known Linda Berg for several years and my respect level continues to grow. It was my pleasure to feature Linda on the cover of Our Real Estate Community, a Real Estate trade publication in 2007, as not just the President of SEVRAR but one of the most respected Real Estate Professionals in our area. Linda Berg is the highest quality of professionalism, but more importantly she is a quality person who respects loyalty and ethics.
Vicki Shaw, Executive Sales Associate at Coldwell Banker Select
Linda Berg and I worked together for more than ten years. Our relationship grew through the years due to the respect and admiration that I have for her. Linda is fair, fun and as hard a worker as I have ever had the privilege of working with. You cannot go wrong with Linda Berg!
Communities I Serve


Arizona State University
Tempe
Chandler
Gilbert
Mesa
Ahwatukee/Phoenix
Scottsdale
Maricopa