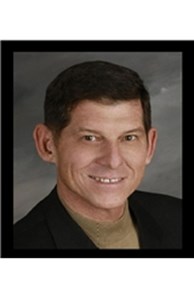 Sales Associate
Email
Phone
Office

Foothills

2890 E Skyline Drive Ste 250, Tucson, AZ 85718
Designations
Graduate of the Realtor's Institute (GRI), Short Sale-Foreclosure Resource (SFR)
More about Joseph Abate
Business Philosophy
I am a full-time Realtorreg; - a consultant to Buyers and Sellers - with business philosophy founded in ethics and client satisfaction: Listen to the clients, define their needs, and strive to provide superior service. Always, with the goal of achieving a successful real estate transaction.
bull; Committed to making every transition a pleasurable and successful experience
bull; Solution driven, offering superior service and dedication in achieving satisfying and successful real estate goals for my clients.

Areas of Expertise



Specializing in previously loved and newly-built residential homes, property for investment, and land.

Experienced in the special needs of Military Families, Corporate Executives, and State-to-State Relocation

Communities I Serve
Serving the greater Tucson Metro areas, including:
o West Tucson, Northwest Tucson and Marana
o Oro Valley and Catalina
o Catalina Foothills and Northeast Tucson
o Vail, Sahuarita, and Green Valley
Education and Training
I received my license to sell real estate in 2009 and began my career in Real Estate as an Agent with Coldwell Banker in October that year. It was then that I made the commitment to attain the highest level of Real Estate education, and learn all I could about my new chosen career field: I invest as much of my spare time as possible learning Arizona Real Estate and Arizona Real Estate Law. Following State required courses I completed exhaustive Coldwell Baker corporate training classes.
In 2011 I gained the designations of Short Sale and Foreclosure Resource (SFR) and Graduate of the Real Estate Institute (GRI), after 90+ hours of specific course work. The knowledge gained with these designations is invaluable to the welfare of my clients, and with the strength of experience, achieved my Arizona Broker's License.
Graduate of the Real Estate Institute
Graduate of Arizona Broker's Training Course, Hogan's School of Real Estate
Bachelors of Arts University of Arizona/University of Phoenix; Business Management with emphasis on Engineering Technology
USAF Certification in Military Traffic Management, Logistics and Planning
Associates of Science, Aircraft Maintenance/Aviation Management; specialist in flight-controls, pneudraulics, landing gear, and aircraft structure
Associates of Science, Automotive Maintenance with emphasis in Machine Tool Technology; specialist in Engine development, drive-trains, steering and suspension systems
Community Involvement
Affiliations include: National Association of Realtors, Arizona Association of Realtors and Tucson Association of Realtors.

Community involvement includes: Green Valley Tango Club, Veteranrs of Foreign Wars, Precision Aerobatic Model Pilot's Association
Personal Background
A native of California, born and raised in the San Jaquine Valley city of Fresno. Transplanted to Tucson via the United States Air Force. Between 1977 and 1999, my career int the United States Air Force took my family over seas and to locations throughout the United States. We have lived in Cambridgeshire, England, United Kingdom; Southern California; Las Vegas, Nevada; the Hill Country of Austin, Texas; and finally, our last Duty Assignment in Tucson, Arizona.
My Military background is primarily Aircraft Maintenance. In 1984 I was hand selected to be one of the first 500 maintenance people assigned to the F-117A Stealth Fighter program, subsequently fulfilling several "interesting" assignments. I retired from Active Duty holding the rank of Master Sergeant, and many years experience as Production Superintendent for Aircraft Maintenance and Logistical Affairs; War Readiness Planning and Execution; and Maintenance Supervision. I am a Veteran of the First Gulf War and the Haiti and Bosnian Campaigns.
After Military service settling into the Tucson Community was a matter of choice; its a great community with great opportunity. My wife and I have owned three homes here, living, working, and enjoying the Tucson area since 1992. Consequently, I have a very good knowledge of the Community and surrounding areas. Twenty-two years of Military experience gives me a firm understanding of the dynamics of frequent, long-distance family relocation and the importance of establishing roots.
Personal Bio
67 years young
Married 46-years
Father and Grandfather
Retired US Air Force with 22-years service: Veteran of Gulf War I, Haiti Invasion, Bosnian Campaign, and several deployments to SW Asia after Gulf War I
World traveler
Cancer Survivor
Hobbies and interests:
Argentine Tango and Ballroom Dancing
Music; Latin, Classical, Standards, Rock
Formula-1 and GT-Classes of Automotive Road Racing
Precision Aerobatic Control Line Model Aviation
Aviation History (check out Pima Air Museum when you come to Tucson)