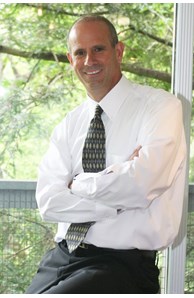 Sales Associate
CalRE#: 01069517
Email
Phone
Office

Aptos

124 Rancho Del Mar, Aptos, CA 95003
More about Greg Hales
SERVING ALL YOUR REAL ESTATE NEEDS!

If you are searching for your personal residence, an income property or you are introducing your home to the marketplace, I can help make your real estate dreams a reality.
As an expert in Santa Cruz County, I know our local real estate market well and tour the new homes available each week. Additionally, should you need more information on local communities and schools, I have sources and information that you'll find useful. The sale or purchase of a home is one of the most important events in our lives, and I am here to help you make your transaction smooth, efficient and satisfying.
Testimonials

Anyone thinking of using Greg Hales as his or her realtor will be making the best choice in their decision of buying or selling.

Greg Hales 12 years ago helped to find us the "prefect" house for a young couple just married. We had no experience and had no idea as to what we were doing. Greg Hales took us by the hand and gently and smartly walked us through the process. Not only did Greg take care of helping us find the right place, but he helped to make the best and ethical bid. He not only helped us find the best loan officer but as we were out of the country he helped close the "deal".
Greg Hales is honest, hard working and knows the area in which we wanted to buy. He is so dedicated to his clients, knowledgeable, ethical, and hard working.
We have so much trust in him that we have close friends who are also
realtors, yet we have chosen Greg Hales to help us buy again - Because he is simply the best.

He is worth the peace of mind and the confidence that you are getting the best.

Have any questions? SERIOUSLY email us!
Brian and Leilani Martin
leilanimartin@msn.com
-Brian and Leilani Martin
 
Greg has represented me for three home purchases and two home sales over
several years.  Some of these deals were more complex than others.  Greg was
always able to get to the bottom of every issue quickly and efficiently,
deal professionally with all other parties involved, find and identify other
professionals necessary to help resolve the issues, and leave me feeling
satisfied.

As a Buyer Greg helped me find those good-deal nuggets that everyone wants. 
As a Seller he marketed the properly to find the right buyers in a timely
manner.  I will work with Greg again during my next real estate transaction.
Please contact me if you have further questions
Todd Owens
heytoddo@hotmail.com

-Todd Owens
Hi Greg,
I really appreciate all of your help with this escrow.  You go above and beyond the call of duty for being professional and helpful, and I appreciate it. And when any friends need recommendations for real estate, I'll be your best spokesperson.
Have a great weekend,
Lynn Sestak 
-Lynn Sestak