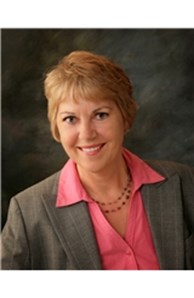 Associate Broker
CalRE#: 00859558
Email

connie.hanson@camoves.com

Phone
Office

Arcadia

15 E Foothill Blvd, Arcadia, CA 91006
Connect with Connie
Designations
Certified Residential Specialist (CRS), Graduate REALTOR Institute (GRI), Senior Real Estate Specialist (SRES)
Languages other than English
Danish
More about Connie Hanson
Designations, Awards, Memberships

Designations: Graduate Realtors Institute (GRI); Certified Residential Specialist (CRS); Senior Real Estate Specialist (SRES)
Awards: Diamond Society; Coldwell Banker's President Club; International President's Circle; President Elite's Award;
Memberships: Arcadia Association of Realtors, (Member of Arcadia's Education Committee); California Association of Realtors; National Association of Realtors
Connie is the Arcadia Branch Training Director, helping new agents succeed in Real Estate.
Connie's Commitment to her Clients

Connie is committed to provide excellence in client service, to communicate and follow up with personal attention to all transaction details; It's Connie's goal to provide her clients with the highest level of service and professionalism and to be a constant source of knowledge and support to her clients.
She is truly your friend in Real Estate!
Personal Information

Connie began her Real Estate career in 1987, so she now has more than 25 years of experience. She has lived in the Foothill Communities of San Gabriel Valley since 1980 and truly knows the dynamics of the local Real Estate market.
Connie was born and raised in Denmark. She graduated from Copenhagen Business School and besides English, she speaks Danish and can get by in German and French. Connie lives in Glendora with her husband of over 30 years. She enjoys traveling, gardening, biking, hiking and reading.
Connie works all over San Gabriel Valley .... and beyond!
See below Connie's personal production during the last few years
2012 Personal Production
2012 Personal Production 344 E. Floral Avenue, Arcadia 1933 So. 3rd Avenue, Arcadia 328 W. Palm Drive, Arcadia 13596 Garcia Avenue, Chino 142 Oak Forest Circle, Glendora 1061 Jedburgh Street, Glendora 519 E. Foothill Blvd., Glendora 2626 Aldon Avenue, La Verne 125 N. Raymond Avenue, Unit 506, Pasadena 1185 E. Orange Grove Blvd., Pasadena 763 Knollwood Lane, San Dimas 689 Rosewood Lane, San Dimas 234 E. 5th Street, San Dimas 765 Via Los Santos, San Dimas 5838 Camellia Avenue, Temple City 6228 Sultana Avenue, Temple City 36176 Golden Gate Drive, Yucaipa
2011 Personal production

1921 S. Primrose Avenue, Alhambra
13131 13th Street, Chino
32361 Via Antibes, Dana Point
2685 Milton Avenue, Fullerton
719 W. Bagnall Street, Glendora
721 W. Bagnall Street, Glendora
642 E. Whitcomb Avenue, Glendora
840 Bridwell Street, Glendora
506 Willow Springs, Glendora
4925 Wiota Street, Los Angeles
64 N. Mar Vista Avenue, Unit 322, Pasadena
501 E. Del Mar Blvd., Unit 206, Pasadena
236 Whitney Avenue, Unit 2, Pomona
3325 Ivar Avenue, Rosemead
413 Heatherglen Lane, San Dimas
6317 Agnes Avenue, Temple City
5024 Kauffman Avenue, Temple City
11415 Acropolis Drive, Yucaipa
2010 Personal Production

Personal Sales
612 Santa Maria Road, Arcadia
229 S. 4th Avenue, Covina
901 S. 6th Avenue, Unit 110, Hacienda Heights
65 N. Allen Avenue, Unit 122, Pasadena
1181 Lincoln Avenue, Pasadena
6204-6208 Avon Avenue, San Gabriel
8847 Duarte Road, San Gabriel
625 N. Sunset Avenue, West Covina
Participated in the Sale of the following properties:
22033 S. Embassy Avenue, Carson
487 Del Monte Street, Pasadena
115 N. Madison Avenue, Monrovia
Arranged the Lease for the following properties:
527 Santa Maria Road, Arcadia
717 W. Bagnall Street, Glendora
1737 S. Candish Avenue, Glendora
236 Whitney Avenue, Unit 2, Pomona
11272 Terra Vista Parkway, Apt. 80, Rancho Cucamonga
1505 Paseo De La Paz, San Dimas
413 Heatherglen Lane, San Dimas

2009 Personal Production

Personal Sales
400 Coyle Ave., Arcadia
1124 W. Huntington Drive, Unit 10, Arcadia
526 Santa Maria Rd, Arcadia
128 N. Vernon Ave, Azusa
12551 Arlington Pl, Chino
16341 E. Bellbrook St, Covina
1143 N. Citrus Ave, Covina
201 E. Arrow Hwy, Sp. 17A, Glendora
141 N. Marcile Ave, Glendora
530 W. Foothill Blvd, Monrovia
601 E. Del Mar Blvd, Unit 207, Pasadena
1609 N. Allen Ave, Pasadena
9999 Foothill Blvd. Sp. 98, Rancho Cucamonga
10141 Monte Vista St, Rancho Cucamonga
1172 N. Mayfield Ave, San Bernardino
3095 Glenview Ave, San Bernardino
234 E. 5th St, San Dimas
2411 Kenoma St, San Dimas
1486 Chesapeake, Unit 188, West Covina
Participated in the Sale of the following properties:
1133 Louise Ave, Arcadia
759 Arcadia Ave. Unit A, Arcadia
1651 Kingham Way, Fullerton
21391 Armilla Circle, Huntington Beach
5535 Santa Anita Ave, Temple City

Arranged Leases for the following properties:
527 Santa Maria Rd, Arcadia
414 W. Vista Bonita, Azusa
721 W. Bagnall St. Glendora
3747 Live Oak Dr. Pomona
236 Whitney Ave., Unit 2, Pomona
155 San Gabriel Court, Sierra Madre

2008 Personal Production

Personal Sales
56 Corto Road, Arcadia
1053 Sierra Madre Avenue, Unit 3, Azusa
1168 Calle Del Sol, Unit 1, Azusa
804 Ponderosa, Azusa
14509 Bowcreek Lane, Chino Hills
343 Oak Knoll Drive, Glendora
2320 Oak Park, Glendora
5940 Birdie Avenue, La Verne
2414 Treelane Avenue, Monrovia
3821 Mahogany, West Covina
1523 Mardina Street, West Covina
9110 Gunn Street, Whittier
Participated in the Sale of the following properties:
936 Fairview Avenue, Arcadia
318 W. Foothill Blvd, Azusa
900 Pacific Coast Hwy, Huntington Beach
1134 Holliston Avenue, Pasadena
646 W. Sierra Madre Avenue, Sierra Madre
Arranged the Lease for the following properties
2218 El Capitan, Arcadia
414 Vista Bonita, Azusa
721 Bagnall Street, Glendora
236 Whitney Avenue, Unit 2, Pomona
1814 Kenoak Drive, West Covina

2007 Personal Production

Personal Sales
1920 Elm Street, Alhambra (lease)
448 Drake Road, Arcadia
2000 S. 3rd Avenue, Arcadia
165 Circle Drive, Unit 10, Arcadia (lease)
1837 Mirador Avenue, Azusa
435-441 E. Puente St., Covina
4800 Daleview Avenue, Unit 85, El Monte
1236 Glenview Lane, Glendora
721 W. Bagnall St, Glendora (lease)
3435-3441 Rainbow Lane, Highland
2540 Lunes, La Verne
3620 Moreno Avenue, Unit 139, La Verne
3709 Pico Circle, La Verne
6140 Monterey Road, Unit 422, Los Angeles
1301 S. Atlantic Blvd, Unit A104, Monterey Park
1000 El Centro St. So. Pasadena (lease)
415 Avenue 64, Pasadena
11272 Terra Vista, Rancho Cucamonga
8825 Arcadia Avenue, San Gabriel
188 N. Canon Avenue, Sierra Madre
Participated in the sale of the following properties:
262 Dexter, Covina
845 E. Foothill Blvd, Unit F, Monrovia
790 Geoffrey Court, Pomona
5926 Sultana Avenue, Temple City

2006 Personal Production

PERSONAL SALES
926 E. Citrus Edge, Azusa
237 S. Murray Avenue, Azusa
1432 Chino Hills Drive, Chino Hills
715 S. Jenifer Avenue, Glendora
402 E. Mauna Loa, Glendora
159 W. Green Street, Unit 407, Pasadena
3791 Summerstone Court, Rancho Cucamonga
7251 Sierra Vista Avenue, Rancho Cucamonga
9140 Candlewood Street, Rancho Cucamonga
5018 Kauffman Avenue, Temple City
9215 Olive Street, Temple City
1916 Valerie Court, West Covina
Participated in the Sale of the following Properties:
1340 Sierra Madre Villa, Pasadena
2927 Stanton Street, Pomona
2005 Personal Production

Personal Sales
935 Boley St., Arcadia
400 Coyle Ave., Arcadia
1837 Mirador Dr., Azusa
992 Calle del Sol, Azusa
926 E. Citrus Edge, Azusa
355 Indian Dunes, Azusa
1203 E.Wingate, Covina
2012 Royal Oaks Drive, Duarte
330 Opal Canyon, Duarte
1245 N. Alameda Dr., Glendale
717-723 W. Bagnall St., Glendora
922 Chippendale, Glendora
315 E. Linfield Ave, Glendora
245 N. Bradoaks, Monrovia
2829 S. Castle Harbour Rd., Ontario
2090 E. Dudley St., Pasadena
3722 E. Green Street, Pasadena
36 E. Montana, Pasadena
7361 Belpine #36, Rancho Cucamonga
7227 Gainsborough Ct., Rancho Cucamonga
413 Heatherglen Lane, San Dimas
331 E. Alegria Ave., Sierra Madre
15042 Cerrecita Dr., Whittier
1814 Kenoak Dr., West Covina