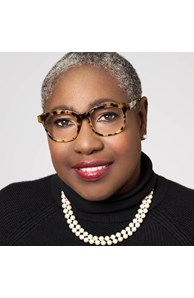 Realtor®
Cal DRE#: 01503415
Email

ganice@ganice.com

Phone
Office

Berkeley

1495 Shattuck Ave, Berkeley, CA 94709
More about Ganice Morgan-Austin
REAL ESTATE PROFESSIONAL
Real Estate isn't just my profession, it is my passion.  Buying or selling a home is often a family's most important investment, and I tirelessly advocate for my clients throughout the process and beyond. I conduct my business with honesty and integrity, my clients benefit from my vast market experience, staging and interior design expertise and excellent negotiation skills. I equate my passion for real estate to track and field. I often use the analogy of a sprinter: keeping your personal goals in mind, you still have to compete with others. How you finish the heat is most important. This also holds true in real estate- your property has to stand on its own- how you prepare it for the market can affect the outcome. Please consider me your real estate "Coach", and expect personal and consistent guidance from me every step of the way. Whether you're a buyer or seller, we have a common goal: Success in today's real estate market- let's achieve it together.
 
Services for Buyers:
I'll guide you through procuring financing, discerning the market and area which you desire, and negotiating your best offer. My overall knowledge of the San Francisco and East Bay communities will help you find your next home in a neighborhood that fits you and your family best.
READY:  Get pre-approved, not only by the broker but by the bank lending institution they are sending the loan through. You will look stronger not only in multiple offer situations. A well qualified buyer has the benefit of bargaining power.
 
SET: Find an agent familiar with your desired market. New listings spread faster through the local agents.
 
GO:  You are out of the blocks. Find a place in the neighborhood you can call home.

Services for Sellers:
I'll guide you through preparing your home to compete in any market condition. Preparing your home to sell is a must. My experience in marketing, interior design and staging will get you out to a quick start, and my negotiating skills will secure your best price.

READY: Call an agent in the early stages to correctly evaluate the value and selling points of your home. 
 
SET: Prepare your home for sale. Invest in professional presentation- adding curb appeal, fresh painting inside and out, and staging the home. You're now ready to be competitive to buyers looking for the perfect place to call home.
GO: See you at the finish line!