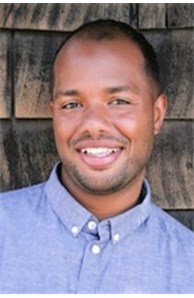 Realtor®
Cal BRE#: 01958644
Email

kwesi.roberts@cbnorcal.com

Phone
Office

Berkeley

1495 Shattuck Ave, Berkeley, CA 94709
More about Kwesi Roberts
Personal Background
Kwesi Roberts is a graduate of Johnson and Wales University, where he earned a Bachelors Degree in Food Service Management and Associates Degree in Culinary Arts. He is a Boston native who followed his passions of music, food, and the outdoors to the Bay Area six years ago. Kwesi comes from a very experienced family of Realtors. In addition, he has over 10 years of experience in customer service, catering to the needs of others at some of the top restaurants in San Francisco and Boston. Kwesi has the unique ability to connect with people and tailor his work to the specific needs of an individual. His strong interpersonal and listening skills provide him with keen insight on how to assist buyers and sellers in the Bay Area's real estate market. In addition to being your agent, Kwesi possesses a genuine care and dedication to support you in finding your perfect home.
About Kwesi
I help individuals and their families find the perfect home in our community and can take the burden of relocation off your shoulders. I keep up to date on the best the East Bay has to offer in dining, recreation, and entertainment, so that my clients aren't just finding a home, but they're finding their community. My clients consider me more than their realtor; I am their real estate concierge, specializing in East Bay living.
You can count on me to provide you with reliable referrals: landscapers, contractors, painters, hot spots for food/drinks, and more!
I always offer a complimentary Current Market Analysis for homeowners. For first-time buyers, I offer a specialized one-on-one assessment of budget, financing options, and your "dream home wish list".
I'd love to work with you to find your dream home in the great community of the East Bay. Contact me below and lets get started! If you know someone who is interested in working with me then please contact me directly at the information below. I always appreciate referrals!