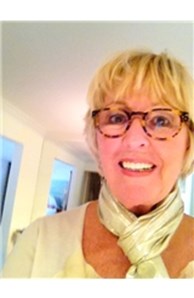 Realtor®
CalRE#: 01004650
Email

Linda@lindahindley.com

Phone
Office
Designations
Luxury Property Specialist (Luxury Specialist)
More about Linda Hindley
Linda Specializes in Hancock Park, Carthay & Adjacent Areas
PROFESSIONAL PHILOSOPHY As a strong agent in the Number One Real Estate office in Southern California, Linda has built her reputation as a leader in Los Angeles real estate specializing in the sales of properties in Hancock Park, Carthay and adjacent areas. In the last 20 years Linda has sold over 50 Estate Homes in Hancock Park ranging in price from just under $2 million to $5,000,000. She is known for the aggressive marketing of her listings with multiple color ads, and her major Web Presence. Check out her website for Hancock Park www.hancockpark.com and her Blog www.hancockparktoday.com for further details on these sales and other estate properties currently available.

Linda's Professionalism and Integrity
INTEGRITY Linda is consistently serving her clients with a level of professionalism and personal integrity that has earned her the respect and admiration of clients and colleagues alike.
Linda's Strong Sales Background
SALES BACKGROUND Linda brings to her career over two decades of sales experience 1st with a major television company and more recently as a Sales Manager with a national television rep firm. Linda has been successfully selling residential real estate in Hancock Park, Beverly Hills, Miracle Mile, Carthay and adjacent areas for the past 20+ years.
Linda Offers a Superior Level of Service
MY PLEDGE TO YOU As a distinguished representative of Coldwell Banker Company, Linda is dedicated to offering a superior level of service to each and every one of her clients.