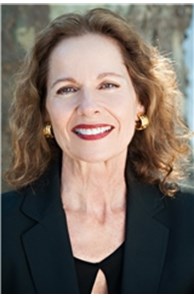 Realtor®
Cal BRE#: 01367526
Email

denice.nagel@cbnorcal.com

Phone
Office
Awards

International President's Circle
More about Denice Nagel
Professional Experience
Humbly speaking; I am a proven professional with over thirty years Sales/Management/Business Development/Client Relations experience with the last fourteen years as a successful and highly regarded Realtor in the San Francisco Bay Area. Having efficiently closed several hundred transactions and nurtured a highly respected reputation in the industry and our local communities you'll discover I'm qualified to "Negotiate and Strategize" a winning proposition for you! I am proudly a native of the San Francisco Bay Area….Born and raised on the Peninsula and have lived in my service area all my life. I possess vast knowledge of our real estate micro climates and market trends, a critical piece to any lucrative and successful home sale or purchase. I believe at my core in being an active contributing member of our community and am highly involved in volunteer efforts with The Make-A-Wish Foundation ,The American Cancer Society , Habitat For Humanity, Hillsborough Concourse & The Peninsula Boys and Girls Club to name a few. My business team constantly and consistently seeks to better serve our surroundings, our neighborhoods, and our schools. My unwavering belief system is that each and every client deserves "Black Tie" service and attention throughout the entire transaction process and beyond for years to come. My service delivery system is that of extraordinary honesty, trustworthiness, honed listening skills, integrity, confidence, will, and respect always with a smile! In addition to my very personal care and touch to each of my clients I offer a vetted, comprehensive, and reputable "Concierge Service" of highly qualified trade's people for your convenience, home enhancement, and life's enjoyment. Do expect the best! Do expect to have a pleasurable experience in the process! My mission is that your experience with my team exceeds your expectations and is worthy of referrals to all your family, friends, associates and neighbors! Cheers Denice!
Personal Backround
She has seen and experienced many wonderful transitions in our area and community from its demographics and psychodynamics to our weather, our economy,culture and our children. She has thrived here and thanks to her Mom and Dad every day for the opportunity to grow up in the greatest place on Earth!
Commitment to Excellence
Clients First
Clients – Community – Caring
Real estate in the San Francisco Bay Area takes a special REALTOR® with deep local roots, superb market knowledge, negotiation expertise and a network of other professionals to bring the right buyer to the right property or to find the perfect property for the perfect buyer. In the San Francisco Bay Area, that REALTOR® is Denice Nagel with Coldwell Banker Residential Brokerage. It isn't only Denice's reputation for getting the job done or her acclaimed expertise in negotiation tactics, pricing strategies, transaction management and extraordinary marketing. Or her effective communication skills and vast experience in selling hundreds of homes that have "set the bar" for excellence in her marketplace. None of that is as important to Denice as her relationship with her clients through the transaction and beyond. Whether you are selling property or purchasing a property, Denice knows this market and its value as both home and investment. Her guidance has helped hundreds of clients realize their goals and dreams. From the glamorous high rises with fabulous views to the shady tree lined streets of Hillsborough, Denice knows the real estate micro climates and market trends; she has tracked them for years. Her reputation for "Clients First" was earned and well deserved. Just ask her clients.
Professional and Community Associations
Denice is an active contributing member of our community and highly involved in volunteer efforts with The Make-A-Wish Foundation Habitat for Humanity and The American Cancer Society. She loves her tutoring and mentoring time at Heather Elementary School in San Carlos through the Healthy Cities Project. Denice is happy to have had her two nieces graduate with honors from Burlingame High and loves hearing their stories of how their education has bebefited their now lives at Apple! She proudly commits time and resources to many other Organizations including the San Mateo Historical Society, San Mateo Sunrise Rotary, San Mateo & San Carlos Chambers of Commerce, Coyote Point Museum, & The Samaritan House and The Esteemed Lucille Packard Childrens Hospital.
Education
Denice attended private and public school in Redwood City and San Carlos and graduated from Sequoia High School in the Bicentenial year 1976. She went on to attend The College of San Mateo and the Fashion Institute of Design & Merchandising where she got her AA degree. She graduated in Los Angeles, moved back home after one year and finished out her tenure at San Francisco State. Denice's education is diverse, colorful and deeply engrained. She has enjoyed over the years many guest speaking engagements at local schools sharing her educational and business experiences. Denice greatly values continuing education in her field and has several designations including Corporate Relocation,Certification in Home Marketing, The Elite Lifestyle Previews Designation ,and her Oh So Proud BabyBoomer's Specialist designation.
Her latest educational exploration has been at Stanford University with the most amazing history and Theory of Design taught and led by a Rock Star professor of Mechanical Engineering and Fellow with the critically acclaimed IDEO here in Silicon Valley.