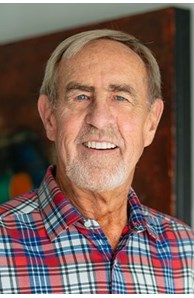 Associate Broker
CalRE#: 00935828
Email

tom@tomneel.com

Phone
Office
More about Tom Neel
Professional Experience
Tom has represented over 800 Buyers and Sellers and is approaching $1.0 billion in Sales. Tom is recognized for his expertise in marketing and negotiationg the sale of prestigious homes and estates in Burlingame, Hillsborough, San Mateo and surounding communities.
Education
Tom attended Burlingame Elementary Schools and graduated from Mills High School. He later attended the University of California at Berkeley and then graduated from Oregon State University with a Bachelor of Arts degree.
Professional Philosophy
Tom's commitment to his business goes beyond just closing sales. In addition, Tom has completed hundreds of hours of continuing education credits and contributes time to the Association of Realtors Professional Committees. His Internet Marketing, Personal Website (www.tomneel.com) and Print Advertising are consistently considered among the best. Please visit www.tomneel.com for a complete overview, one of the most advanced Real Estate Websites.
Professional Affiliations
Tom is a Broker Associate, a member of the Burlingame San Mateo Association of Realtors, the California Association of Realtors and the National Association of Realtors.
Burlingame, California - March 19, 2007 - Coldwell Banker Residential Brokerage, the leading provider of real estate services in the Bay Area, announced today the Burlingame Realtor Tom Neel finished 2006 ranked 10th Worldwide of all company agents, and in the top 1% of all company agents in Northern Calfornia. With sales volume last year of more than $100 million, Neel outpaced 4,300 Coldwell Banker agents from Lake Tahoe to Carmel. By finishing 10th internationally for the company, he also outpaced more than 126,000 Coldwell Banker Agents worldwide. Tom was also the 2006 top Commercial Agent in the San Francisco/Peninsula region.
"Tom's vast industry knowledge, along with the time, care and remarkable service he shows each client have made him a conerstone to the Coldwell Banker name. As a true leader, his professionalism, dedication and consistent strive for excellence have placed him among the most exclusive sales associates and celebrated professionals in our industry," said Rick Turley, President of Coldwell Banker San Francisco/Peninsula. "Tom's recognition is well-deserved," said Leigh Whitten, Manager of Coldwell Banker's Burlingame office, where Tom works. "His success year in and year out reflects his hard work, expertise, professionalism and dedication to his clients. We're very proud to have Tom on our team."