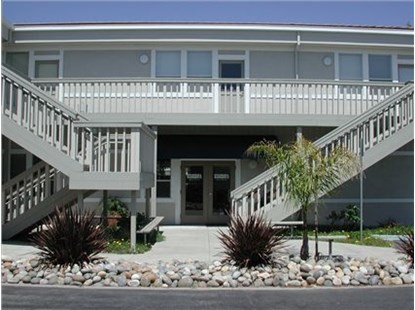 2140 41st Ave Ste 100

,

Capitola

,

CA

95010
Our office's listings
View all listings
602 El Salto Dr, Capitola, CA 95010

$2,850,000
More about Capitola
Located in the heart of Santa Cruz County and close to Capitola Village and Beach, this office is made up of a great group of affiliated Independent Sales Associates who are area experts knowledgeable about the unique qualities that make this place so special.
Surrounded by the pristine Monterey Bay and the awe-inspiring redwoods of the Santa Cruz Mountains, Santa Cruz County is isolated geographically from the bustle of the Silicon Valley but is still just "over the hill" from busy urban centers and airports. Our county is a study in contrast from the quaint mountain communities of the San Lorenzo Valley, to the artsy cosmopolitan heartbeat of downtown Santa Cruz, the charm of Soquel and Capitola Villages, to the expansive sun-drenched beaches and agrarian tranquility of our South County. Whether you're looking for an estate or a starter, an ocean-front property or a retirement home, we can make your dream of owning a home in beautiful Santa Cruz County a reality. If you enjoy beach living, a slower pace of life, a bustling arts community, surfing, or natural beauty, this is the place for you!
Every facet of Coldwell Banker is organized with the client in mind. All clients benefit from the rich history of a national company with nearly a century in Real Estate and the local experience of affiliated Independent Sales Associates. Independent Sales Associates strive to demonstrate, integrity and dedication to their clients. Independent Sales Associates and Coldwell Banker staff work together to make your Real Estate transaction a success. Coldwell Banker's s outstanding success is directly attributable to the quality of the Independent Sales Associates with who it affiliates as well as its staff alike.
Real estate agents affiliated with Coldwell Banker Residential Brokerage are independent contractor sales associates and are not employees of Coldwell Banker.
Awards

Premier Office Bronze Office