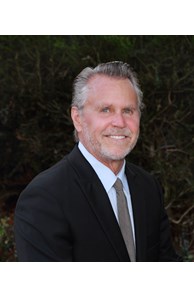 Sales Associate
Cal BRE#: 01875787
Email

torry.lozano@camoves.com

Phone
Office

Carlsbad

7020 Avenida Encinas, Carlsbad, CA 92011
Welcome! I am a lifelong real estate specialist who success is driven by doing what I love to do for a living.
More about Torry Lozano
Your Real Estate Professional


I have been involved with real estate in one way or another for over 35 years. I owned a general contracting business in Malibu, where I built numerous high end custom homes locally and in areas such as Pacific Palisades, Beverly Hills, Brentwood and Venice. I have been a real estate developer building and selling ultra high end custom homes in Newport Coast and Laguna Beach. I also have had vast experience developing and selling office buildings in Irvine, which totaled over 250 buildings and 1.3 million square feet of floor space. I have personally sold close to $100m in real estate as a licensed agent. This experience gives me a unique understanding of the buy/sell process. I am extremely diligent and a tough negotiator, while keeping in mind the goals of my clients.
Personally, I have lived in Malibu, Laguna Beach, Oahu Hawaii, and now reside in Carlsbad with my wife and daughter. I am an avid outdoorsman, and enjoy surfing, mountain bike riding, powder skiing and traveling.
But back to why you're here! With the advances in real estate technologies and information available to consumers today, more than ever it is imperative to pick a real estate agent with experience in negotiating, and looking after the client's best interest. Anybody can list a house, or find a client what's available for sale, but what really matters is having someone in your corner who will go the extra mile and deliver the goal with the least amount of hassle for the client. If you work with me, you will have the best team and marketing available if you are selling. If you are a buyer, my network of contacts may be able to find properties that are not on the market. Either way, I will deliver! Please give me a call or text now!
TESTIMONIALS
Dear Torry......we are so grateful to have selected such a caring and competent agent such as you. Your guidance, efforts and attention certainly were appreciated. The outcome of selling our home so quickly are the results. Many thanks.
Sheila and Mitch Levy. 1637 Baccharis Ave Carlsbad
"I worked with Torry on four office campus developments totaling close to 300 buildings. Torry developed each property in a "class A" fashion - ensuring each detail was designed and constructed to the highest standards. Although many developers would stop there, Torry was sure to hire a management company matching his expectations. He was constantly on-site reviewing operations and examining how to correct micro details others would disregard. In addition to the above, Torry attended all meetings and stayed involved with the properties for multiple years. At one point the economy turned and most developers would have run; however, Torry remained available and ethical. He helped in any way he could, which ultimately led to each property succeeding over many others that failed. If you want perfection, I would go with Torry."
Blake Hite
Vice President at MarWest Commercial
"Torry Lozano is one of the hardest working and honest individuals I know. Great attention to detail and was always flexible when plans changed. Torry was focused and kept the projects he did for me on time and on budget. He built three custom homes for me in the Malibu Park area and they each sold for well into the millions of dollars. Highly recommend him for any project or business deal."

Ron Moss
President, Honua Music LLC.
"I was fortunate enough to have worked with Torry on more than one occasion and found his business approach to be very professional as well as an enjoyable experience. We were able to collaborate closely with emphasis on attention to detail while keeping an eye on being cost effective. I would recommend Torry to anyone and always look forward to future collaborations."
John Ilkcagla
Principal at EBTA architects, Inc.
"Torry, as President of Development at Bacchus negotiated a couple of large land transactions while I was at the Irvine Company. Typical with most land transactions, there were obligations both parties agreed to complete. Torry represented Bacchus and himself in a stellar manner more like a partner to achieve the best solution, which is a project everyone attached can be very proud of. It was a pleasure working with Torry."
Dan Dickinson
Project Manager of Major Construction at Army & Air Force Exchange Service
"Torry knows real estate. He is smart, quick, organized, never misses a detail and is a perfectionist. He has entitled land, designed and built high end residential in Malibu and Newport Coast and built a ton of commercial office product in the Irvine Spectrum. Torry has seen the entire real estate cycle through to the end, and he personally sold 44 buildings in the final projects, sometimes representing both buyer and seller.

I highly recommend Torry for his broad and comprehensive real estate capabilities, his attention to detail and quality and....he's a good, fun guy!"

Craig T. Stevens
Co-Founder & CEO
Sea Pointe Partners, Inc.
"I had the pleasure to work with Torry on several large master plan sites . Each site had several office building types ranging from 24 to 50 buildings each. Torry had the delicate job of making sure that design is to highest level of excellence. Construction on multiple buildings and sites is progressing on schedule . And the overall development budget is maintained and balanced throughout the course of the project design and construction phases .
Torry's overall knowledge of the construction and real estate industries, and his focused vision on high quality product had allowed him to achieve those results in clear , concise, and seamless way.
Torry had always the time to listen to the entire team , evaluate each situation fairly , and deliver a team oriented solution on a regular basis. He is a wealth of knowledge in the field of construction and development. I enjoyed working with Torry and recommend him strongly.
Feel free to contact me if I can be of additional help."
Radwan Madani, AIA
Principal at Ware Malcomb
"Torry is relentless in his pursuit of excellence. I highly recommend him for any endeavor needing a results driven person."
Scott W Johnstone
Yacht Captain at SWJ Maritime Services
September 19, 2014, Scott W was a client of Torry's
Expertise:
As a former general contractor and developer of high end luxury homes, I have acquired an extremely good eye for quality and value. I know what works and what does not and this can help in getting your property ready to sell and market as far as making minor improvements and/or staging the home. If you are looking to purchase, nobody will be able to help walk the property and identify potential issues better than I.