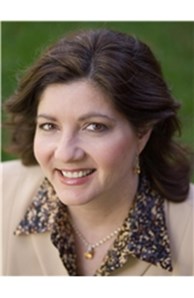 Realtor®
Cal DRE#: 00961870
Email

tdrhibbs@comcast.net

Phone
Office
More about Toni Hibbs
Business Philosophy
Love what you do, make it easy, help people, and have fun!
Strong Work Ethic: At the age of 9, I owned my first business selling finished products in my parents' ceramic shop. This taught me at an early age the importance of a hard days' work and the value of a dollar. I carry this with me today when dealing with my client's and the compassion of their life's savings being used for their Real Estate Investment.

Clients Interests: I believe in putting my clients' interest above my own, and realize that everyone's situation is different and try to assess the best strategy for each client . Most of my clients are my clients for life and have purchased and sold multiple properties with me.

Staying Educated and Changing: I believe in continually learning new technologies, strategies and ideas. My team and I love to brainstorm "out the box" marketing campaigns and anything that can give us the competitive edge.

Remaining Optimistic: I am an optimist and a "glass is half full" thinker. I believe there is always an opportunity no matter what the Real Estate climate is. The key is to be ready to change and shift gears quickly.

Delegating: i have assembled and awesome team that works with me behind the scenes to make your real estate transaction as carefree as possible. This is also one of the reasons I choose to associate with Coldwell Banker – the company offers so much in the way of education, resources and technologies for clients as well as agents.

The Golden Rule: I believe in a higher power and that someday I will need to answer for my actions, therefore I conduct my business affairs accordingly. I also believe in treating others as I myself would like to be treated.

I have dabbled into various business opportunities but have always come back to Real Estate as this is where I truly can use all my talents to help people positively impact their lives.

Education and Background
Education: Bachelors of Science - Business Management
Background:
Investment Manager - Private LLC Investment Group
Property Manager - Monterey Area Vacation Rental Properties
General Partner/Manager - Construction Remodeling Company
Marketing Analyst - Fortune 100 Company
Owner/Manager - ERA Real Estate Franchise

Areas of Expertise
FIRST TIME RESIDENTIAL HOME PURCHASERS
RESIDENTIAL RESALES
INCOME PRODUCING SINGLE OR MULTI-UNIT PROPERTIES
SECOND HOMES OR VACATION RENTALS
I obtained my real estate license in 1987 and since then have enjoyed helping people buy and sell from their first home to multiple investment properties!
I specialize in residential single or mutli unit properties. It makes no difference if it is a first time home buyer or income producing property.
My husband and I own income producing properties as well as second home income producing properties/vacation rentals and love to help others achieve this as well.
With my extensive back ground in marketing and construction - my team and I can help get your home whipped into shape and sold in this ever changing market! Additionally, if you are a buyer I can help facilitate and offer advice on repair costs and improvements that may be needed for some of the REO and Short Sale properties.

Community Involvement
Our family has always been active in community efforts. We enjoy assisting the local and National fundraising efforts for charities such as Habitat for Humanity, Make-A-Wish and the Red Cross to name a few.
Personal Background
I grew up in the East Bay Area. I met my husband in high school and we married a few years into college. We helped raise our nephew, Christopher, who now is an invaluable member of our team. Some of my past experiences include working retail sales at K-Mart, customer, sales, and shipping at an office furniture manufacturer, owning and operating an ERA Real Estate Franchise, sales and marketing at a fortune 100 company, general manager at a construction company, loan officer, and real estate investor.
I love living on the Monterey Peninsula! Although, I am a transplant from the East Bay Area, I have a lot of roots in this area as many of my Italian ancestors and relatives are from or reside here. Additionally, we have maintained a second home here for several decades. Everyday, I feel truly blessed to enjoy the peacefulness and scenic beauty that the Monterey coast has to offer!
Hobbies and Interests:
Buying and fixing up homes!
Walking my dog on Carmel Beach
Cooking, Gardening, fine dining, wine tasting, the performing arts, and travelling.
Charity fundraising
Communities I Serve
Monterey, Pacfic Grove, Pebble Beach, Carmel, Carmel Highlands, Carmel Valley, Del Rey Oaks, Seaside, Marina and Salinas - California