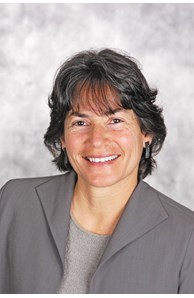 Realtor®
CalRE#: 00902236
More about Joy Welch
Broker's Quote
"Joy's Quiet Strength Care & Persistence For Her Clients Is Legendary On The Monterey Peninsula"
Professional Experience
Joy has been selling homes on the Monterey Peninsula since 1992.
Education
Joy has a Bachelors degree in Art and Physical Education.
Personal Background
An interest in buying and selling fixer-uppers led Joy to a career in real estate. Joy specializes in residential properties on the Monterey Peninsula. Joy has worked closely with the City of Pacific Grove to amend a subdivision ordinance resulting in a minor subdivision lot split. She was awarded the Heritage House award for excellence in Victorian Renovation and the Heritage Design award in Pacific Grove for best new construction in a personal residence. Joy is married, lives in Pacific Grove, has two children and enjoy tennis and Monday Night Football.
Testimonials




Helen Bohte: "This letter is to express my sincere appreciation to Joy Welch of Coldwell Banker Del Monte Real Estate. I am the manager of Cashin Company on the San Francisco peninsula. I have had the pleasure of working with Joy for the past several years. I cannot speak highly enough of Joy's professionalism and hard work. Her knowledge of the local real estate market and local contacts has proven invaluable. Joy defines the meaning of a full service real estate agent."
O. R. Barth : "She is competent, calm and easy to work with in what can be a complicated situation. We value her integrity and recommend her highly."

Howard and Diane Engle: "As out-of-town sellers, we depended on Joy to take care of problems as they arose and to keep us informed on all matters concerning the property. She fulfilled these responsibilities completely. She always followed through and did what she said she would do. We would recommend Joy Welch without reservation to anyone needing assistance in the sale or purchase of real estate."

Jacqueline Jane Irish: "Now, I have sold and bought about 12 houses and condos. I would like to recommend Joy Welch as the best of all the real estate agents I have ever dealt with. Coldwell Banker Del Monte Realty should be proud to have Joy as one of their agents."