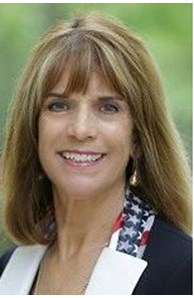 Associate Broker
CalRE#: 00960245
Designations
Certified Residential Specialist (CRS), Leadership Training Graduate (LTG), NAR certification for online professionalism (e-PRO)
More about Maxine Feil
Professional Experience


Real estate veteran Maxine Feil is the Managing Broker of the Coldwell Banker Auburn office. Maxine oversees general operations and manages a sales team of real estate professionals.
Maxine began her real estate career in 1987 with Rancho Murieta Marketing Real Estate and was consistently ranked as one of the top listing agents in her office. In 1993, Maxine joined the Coldwell Banker Sacramento Fair Oaks office. From 1994-95, she worked for Lyon Real Estate and then in 1995, moved to Coldwell Banker W. More, a Coldwell Banker affiliate office in Cameron Park. Beginning in 1999, Maxine worked for Prudential Pacific Properties in Folsom, a prestigious firm acquired by Coldwell Banker in 2001.
Since 2001, Maxine has worked with the management team of Coldwell Banker. She is a certified Mentor with Brian Buffini and Integrity Systems.
Prior to entering the real estate industry, Maxine was a representative with Xerox in Las Vegas in their copier division and then designed a training program for the Xerox Memorywriter.
Maxine has also worked as a substitute teach in levels K-8 in both Nevada and California.
Professional Achievements


Maxine was promoted to Assistant Manager of the Coldwell Banker Sacramento Sierra Oaks office in January of 2002 and just six months later was promoted again to Roving Manager for the region.nbsp; In 2003, Maxine began managing the Granite Bay East/Roseville office which later moved to Rocklin.nbsp; In 2008 she managed both Auburn and Rocklin office until a decision was made expand the Auburn and Roseville offices and the Rocklin office was closed.nbsp; She has since been the full time manager for the Auburn Branch of Coldwell Banker.nbsp;
Maxine has been anbsp;director with the Placer County Association of Realtors since 2012 and was President of Placer County Association of Realtors in 2015 after serving as Treasurer and President Elect.
Maxine is also a California Association of Realtors (C.A.R.) director and has served on numerous committees including Finance, Grievance, Pro Standards, Masters Club, Local Government Rep (LGR) and the PCAR Foundation.nbsp; Currently Maxine is president of the PCAR Foundation.
Maxine is CRS, LTG and ePRO certified. She is currently working towards earning her CRB and Nevada real estate license. Maxine is the past president of the Sacramento Chapter of the Womenrsquo;s Council of Realtors (2002 amp; 2004), a Previews Property Specialist and a member of the Coldwell Banker International Presidentrsquo;s Circle. In 1988, Maxine qualified for the Sacramento Association of Realtors Masters Club and today she is an Outstanding Life Member in the organization. Prior to entering real estate, Maxine was in sales and training for Xerox copiers and memory writers.
Education


Maxine earned her bachelorrsquo;s of science degree from the University of Nevada, Las Vegas in business administration and accounting. She earned her brokerrsquo;s license in 2011 . In 2003-2004, Maxine completed the "Integrity Coaching" program and also is certified to teach the "integrity Selling" program. Maxine is also a certified mentor with Brian Buffini and company
Personal Background


In her spare time, Maxine enjoys golfing, boating and skiing. She also plays piano for her church and local elementary schoolrsquo;s musical productions. In Rancho Murieta, Maxine was part of a group that started an organization known as "Entertainment, Theater, and Culture" which brings arts to the community in the form of concerts and plays. Helping others to be as successful as they want to be and finding a balance in their lives is a top priority with Maxine.