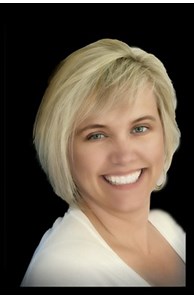 Realtor®
CalRE#: 01949971
Email

ericka.tatum@cbnorcal.com

Phone
Office

Elk Grove

9280 W Stockton Blvd Ste 120, Elk Grove, CA 95758
More about Ericka Tatum
Ericka Tatum | Honesty & Integrity
Ericka moved to the greater Sacramento area from Eugene Oregon in 2011 in order for her husband, Brad, to pursue his career with Union Pacific Railroad. Ericka currently resides in Elk Grove. She quickly fell in love with the community that has a small town feel and big city amenities including beautiful parks and a strong education system for her 12-year-old son, Ethan.
Ericka has been in the restaurant service industry for 25 years. She's always enjoyed ensuring her guests' happiness and quality of service. Most guests quickly became personal friends.
Ericka views her role in assisting buyers and sellers as more than a career – to her it's also a responsibility and an opportunity to make a positive impact on others' lives.
Home buyers and sellers have their money on the line, and Ericka doesn't take that lightly. Thus, she makes sure her clients have all the pertinent facts, that they understand the legal aspect of their contracts and disclosures and that they know their options. She never sugar-coats the truth, and always points out both the positive and negative in a potential decision.
No one likes surprises in a real estate transaction, so Ericka ensures that her clients know what to expect at each step between agreement and closing – and that they are forewarned about the glitches that can and do affect a closing.
Ericka is known for her easy-going, friendly attitude, her cooperative spirit, and her love of laughter. But when her clients' interests are at stake, her intense loyalty, tenacity, negotiation skills, and "out of the box" problem solving abilities come to the forefront.
Ericka is involved in the following organizations:
Sacramento Association of REALTORS® - member

California Association of REALTORS® - member

National Association of REALTORS® - member

Metrolist Multiple Listing Service - subscriber

Ehrhardt Elementary School PTO - volunteer

Healthy Moves for Kids - volunteer

Charitable 5k runner

"Maintenance of Way" Lodge 1002 - proud union wife & supporter